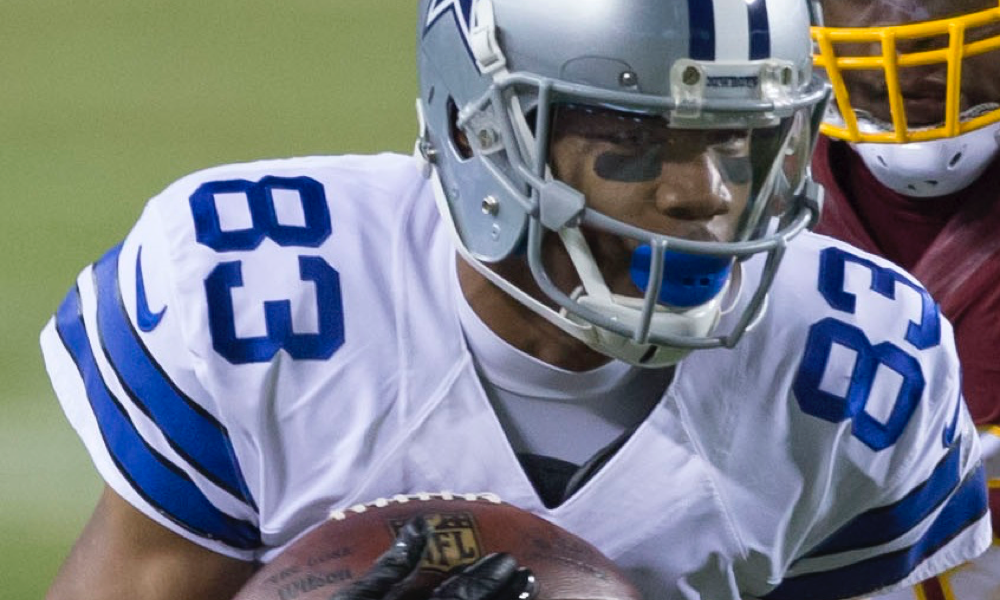 Surprise, surprise but the word out is that the Boys are bringing back WR Terrance Williams, for 4 more years, total of 17M, with 9.5M guaranteed. Didn't see "Toe Drag" returning and thought there would be better offers out there for him.  Totally expected that he'd get offers averaging a low of 6M to about 8M per year based on comparable players at the #2 WR spot.  Obviously that wasn't happening and he took the offer on the table from the team.  Knock has been two fold for T Will and that is that he wasn't able to step up as a #1 WR if and when needed and his receptions each year were a little low. He's an excellent blocker for a WR.  Did anyone see that block he made last year where he wiped out the defender and was called for holding?  Refs blew the call, not expecting such a forceful pancake by a WR without holding.  He does well on receptions considering that he's often the last option of our offensive weapons. Thoughts inside The Star were that they wouldn't be "able" to financially keep Terrance and would be compelled to draft a WR to fill the loss. What this does tell us is that by this signing that we can expect a heavy selection of defensive players in this years draft.  Not that we didn't expect it but this eliminates the need for a WR in the first few rounds, enabling them to select DL, corners to their hearts content.
Just being reported that the Cowboys are signing CB Nolan Carroll to a 3 year deal for 10M, 4M in 2017.
Add Stephen Paea to the list of todays signings.  Played for Rod Marinelli back in Chicago.  Looks to be a rotational player to fill the 1 technique spot on the D Line with the loss yesterday of Terrell McClain.  Gives us an interior now of Cedric Thornton, a solid rookie in Malik Collins and Paea.  Do you include Tyrone Crawford and David Irving in there as well at the tackle spots?  Crawford was given that big contract to man the 3 and David Irving did some nice work from the 1 spot on passing downs last year.
We're hearing more rumblings of another signing this evening.  Demontre Moore has been added to the roster.  A former 3rd round DE, that seems to replace Jack Crawford as a rotational D Line player.  Filling some holes from the losses felt yesterday.