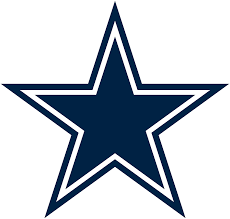 Wow! Nice deal JJ got and to think a year ago, the question was whether or not Bruce Mays would pay him a visit and collect his playbook when final cuts were made. For three years we were hoping for improvement as countless missed tackles and big chunk plays were what he basically became know for. He was clearly better last year and even threw in a few plays where his presence was certainly felt. He did nail a few guys and light them up pretty good. He became an enforcer early in the season and played better throughout the season. Less blown tackles and actually was in good position more often on pass plays. However, he only rose to the status of "average" for a safety in my book. Seemed like a good guy and who couldn't feel for him when he lost his mom. But inside the lines he just raised his game, IMO, to average player status last year. Congrats on the contract JJ!
Did the light finally go off in a contract year push that got him to play significantly better? What we can see is that the Bucs like him to the tune of 8.5M over two years. Jerry Jones, will hardly be accused of valuing safeties very high through his tenure as GM, but did pluck Byron Jones in the first round two years ago. Only exception I remember in recent history. Wilcox was no exception to Jerry's thinking. Gave him four years and got one, nice, yet average year of play. We saw him show up on a few plays, but average was the only ranking I can give him overall for last year.
Now, we have two in house guys that should or could step into this slot barring a selection in the draft. I'd hoped to see more of Kavon Frazier in camp & preseason games, but that didn't really happen. Now, Jeff Heath is an interesting option here. He's a special player on "special" teams and I often wondered if Bisaccia was involved in limiting how many snaps Heath saw on defense. Simply because when he's out there, the guys flashing be it a tackle or in coverage. We may forget that forgettable season of 2015, but Jeff led the secondary in INT's and we know he didn't get many snaps. When you watch him play he's rarely out of position and shows greater anticipation than Wilcox by far. Not sure why but some think he's too small back there. True he's not Kam Chancellor size but he's 6'1″ and listed at 212. I'm all for seeing if he can handle the spot full time. Hey they gave Wilcox a lot of rope for 3 years and most of what I saw was a swooshing sound as he dove, grabbed air and hit the ground without the ball carrier locked in those arms. After a pass play, his finger was always pointing somewhere. So I'm all for taking a full look at Heath and Frazier. Sometimes you have to play them to find out what they have and I think Heath was shown enough to get a serious look. Still think Aaron Rodgers has questions regarding Heath who grabbed one and if not for a penalty, would have had two picks back in January's contest. By far a good move not to battle for the services of Wilcox at 4M plus. With our cap as tight as it is for the time being it was the right move, to simply move on.
With some of the other moves we've made that I already wrote about, the incoming player I didn't necessarily feel we got the same level of talent. That will be a concern here this free agency period this year. While we didn't lose great players, we lost two guys that I'd slot as above average or at least in importance to our team, in Church & McClain. The loss of Wilcox, just not seeing any drop off and yet room for improvement with the two guys mentioned. Still think Frazier needs another year to learn before being thrust into combat on the back end. The addition of Carroll is probably a wash with the eventual loss of Carr or Mo. All things considered not too bad.
The loss that may be an issue, is Doug Free's retirement. There was no real plan for replacing him this year, although I'm pretty sure Green was going to see snaps this year for experience and assessment. It would have been Free's last year under contract. Hard to replace an OT in this game who's been pretty solid and dependable, let alone a quiet leader in the locker room. He'd get beat a play or two, but when you play 65 snaps a game, that's not bad! Remember most of the guys across from him were paid 8 to 15M to get past him and it was pretty rare. Tip your cap to Free for his years of service and solid performance!Fe