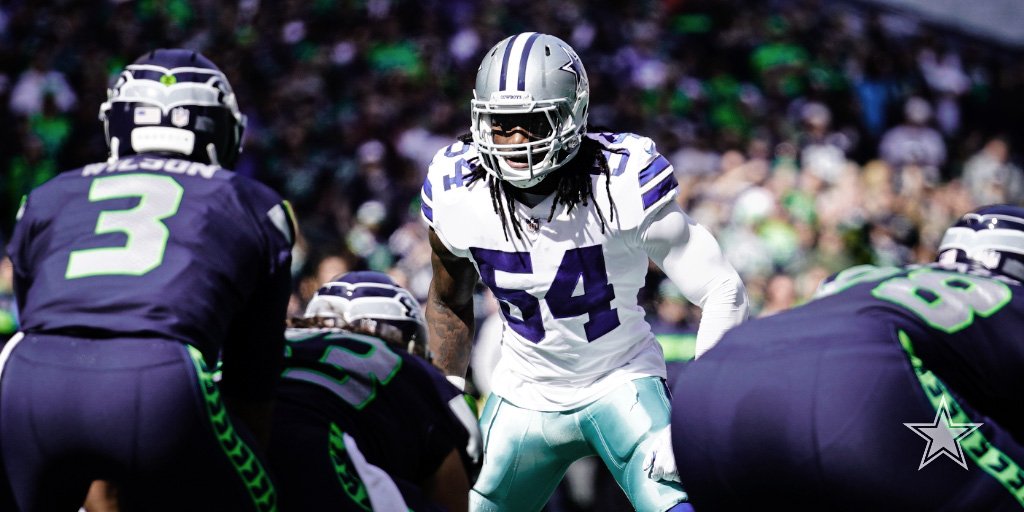 This past week one of our guys, Jaylon Smith, jumped the line. so who'll be next? A very smart move on his part and we all know his story. He wasn't going to miss this opportunity to cash in, so he approached the team and in short order a deal was done. Just my opinion but Dak's content to wait with a price till next year if need be, while Amari wants Julio to sign first. That leaves Zeke chomping at the bit to sign, the man's eager and waiting!
What I've always looked at when I'm looking at our players that are up for premium deals is where do they rank in the league at their position and their overall importance to the team. This is where I have a tough time with what's going on thus far as it relates to Zeke. Lets look at the three top players looking for a new deal now or the near future. That would be Amari, Dak & Zeke. Ask yourself honestly, where does each one rank amongst his peers at his position? Leave your being a fan at the door!
We know who stirs the drink in the Dallas offense! He's elected to skip camp to this point. I don't blame him in trying to use any leverage he has to get a new deal. But he's not the only player looking for a new deal from the Dallas front office.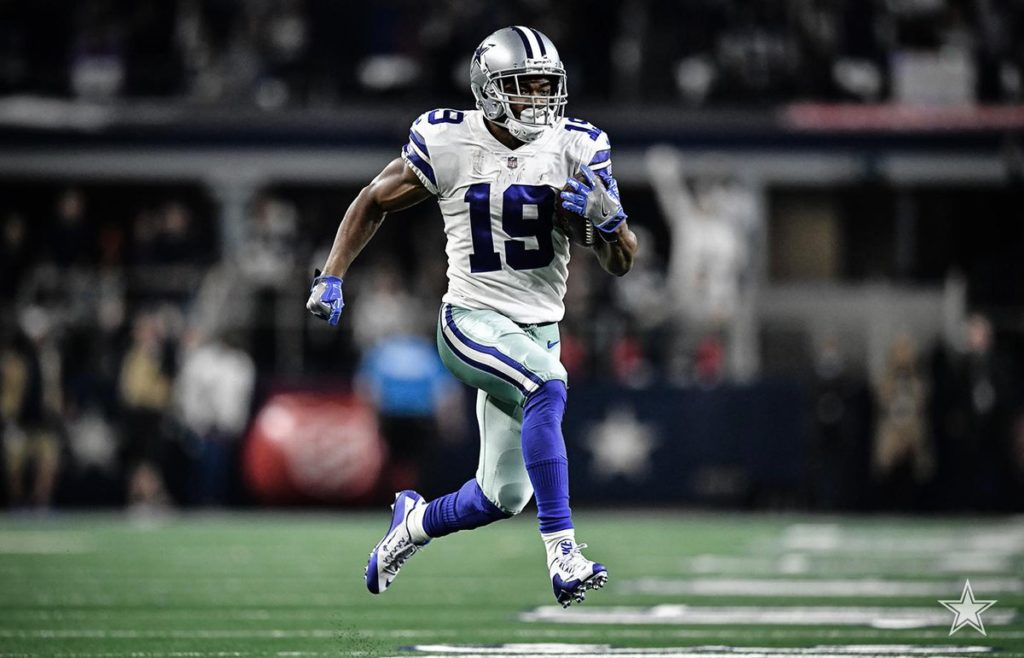 Amari was only 21st in yardage last year, so that's not the barometer to go off of. Again where does he rate overall? For me, he's hovering around the top ten, but can be as dangerous as anyone in that top five. He's a really top route runner, with excellent hands. I can't put him ahead of Odell, nor Julio Jones, Tyreek (super dangerous), Evans or DeAndre Hopkins. Who can forget Antonio Brown in that list, who when in Pittsburgh, was my number one WR and wore a helmet that he loved! Most of the players ahead of Amari, get more targets per game and I try to account for that and not punish him for it where Zeke is first in touches in Big D. Amari's got great value to this team and after giving up this years first round draft pick, they have to sign him and have every intention of doing so, but at what price? How high are they willing to go? Don't believe he should get Odell money nor whatever Julio gets. Amari's waiting for Julio to sign, so no rush there on his part. No charity event needs be held for any of them, but we like seeing them receive fair deals, that set them and their family up for life.
When we get to Dak, well as many of you know, I'm not that high on him. Hopeful, but realistic too. His lack of accuracy at times and his penchant for checking down as much as he does, well it bothers me big time when I watch the All 22 and see guys open. When I look at where he stands versus his peers, I can't in good faith rate him higher than 12th to 15th and that's maybe a little generous. With the way the defense has improved, we can win with Dak, They will sign him for fear of not finding another top 20 QB in the draft for the next 20 years. So we'll keep a mid level QB no matter what! Talk is that Dak's looking in the 30M plus range. I can't begin to tell you what I think of that. Eating up all that cap space and he's not even in the top 5 or 10 of NFL QB's. If Dak has peaked and its not a bad level that he's at, do I really want to put 30M of a team cap into one player just to be a little above being average by league standards. The good part of signing Dak is that you're likely to lock him up for 5-10 years. To win a Super Bowl with him, the defense needs to be real good and they're continuing to improve and be dominant this year or next. It can be done, he just needs to make a few more throws to really open the field up.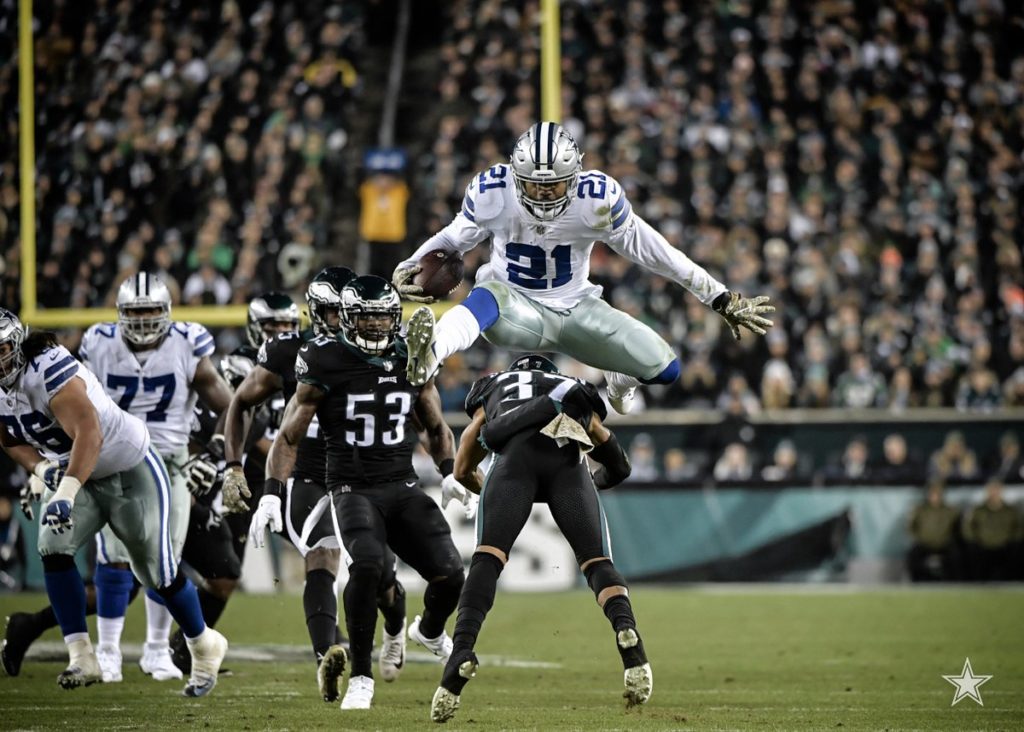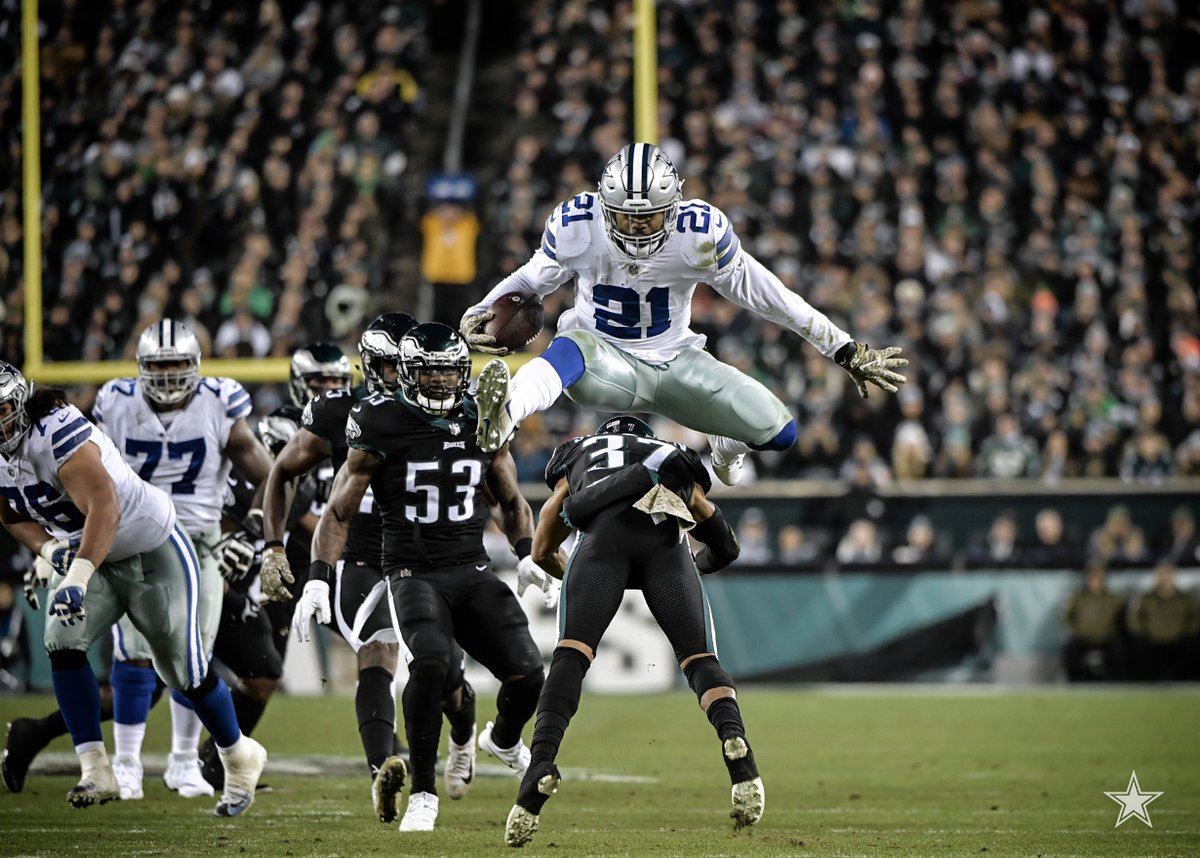 Now if we look at Zeke, well its not hard to figure out where he falls when compared to other RB's. It's a top heavy group, with Barkley, Gurley & Zeke. Zeke is unquestionably the top RB in the NFL at this moment. I'm not handing out the teams budget, but in Zeke, we have the best of the best. That doesn't mean I'm handing him QB money. I get the shelf life of a RB isn't a long one and that has to be considered carefully. He won't buy into that, but its a position where most backs get banged up pretty good and are worn down in four years. Now I don't think Zeke's taken a lot of hits, yet has dished out a few. But you can only bang into 280 pound men just so long. His off field issues are effecting these negotiations. It comes down to trusting Zeke for a big contract when he's out of strikes with Goodell.
The dilemma for me is that Zeke is relied on so heavily to control the game on several levels. His ability to eat clock from start to finish keeps the defense off the field. He can open up the passing lanes with play action. We saw the best defensive performance in Dallas last year, in large part due to how much clock was controlled by the offense. Remember how this team did when Zeke was suspended and everything fell on Dak's shoulders and the legs of Alfred Morris?
Total cap space this year is 188M. Spend wisely Jones family! This has to be cleaned up with Zeke in the next week otherwise the season may go down the drain in a NY minute. Its tough, this is the one shot Zeke has of getting paid. They could keep him for another year on his rookie deal, then another two by using "the tag". So the time is now for Zeke and the clocks ticking on the Cowboys season. He doesn't have great leverage, but for him as a RB he's got to do this now. As fans we need to respect that and stop getting after him as I see from a few fans on Twitter. We all want him starting game 1 versus the Giants, but the game is a business too. Here's Zeke, probably the best player on the team, though Zack is near perfect at his position, but certainly there are not many around that are this special. He watches Dak closing in on 30M a year and he's been better than average, but not elite. Amari is really good but not top five and he'll get 15M+ as it would appear. DLaw is in the top 5 at his position and commands 20M. There's almost no way that Zeke gets a better deal than the other two. Doesn't seem right to me! So lets go easy on the man who stirs the drink and back him. If he doesn't make a stand now, he'll be the lowest earner amongst the likes of Tyrun, Zack, Dak, Amari & DLaw on our team. So ask yourself is that right, is that fair? I say no way, so make him a fair offer and I believe they have made a reasonable offer, but now its time for a little tweak here or there and have a meeting of the minds and get this thing done now!
I'm thinking a fair deal for Zeke its going to take around 40-45M guaranteed and we'll see it done very shortly, in my opinion. The years, the dollars stretched out, mean little to nothing.
I don't see Zeke losing out on over 225K per week by not showing up, though its easy for me to say that, I don't walk in his shoes. How it breaks down with this year and next already factored in doesn't matter, its all about the guarantee. Lets see if that number comes in close to reality or insanity!