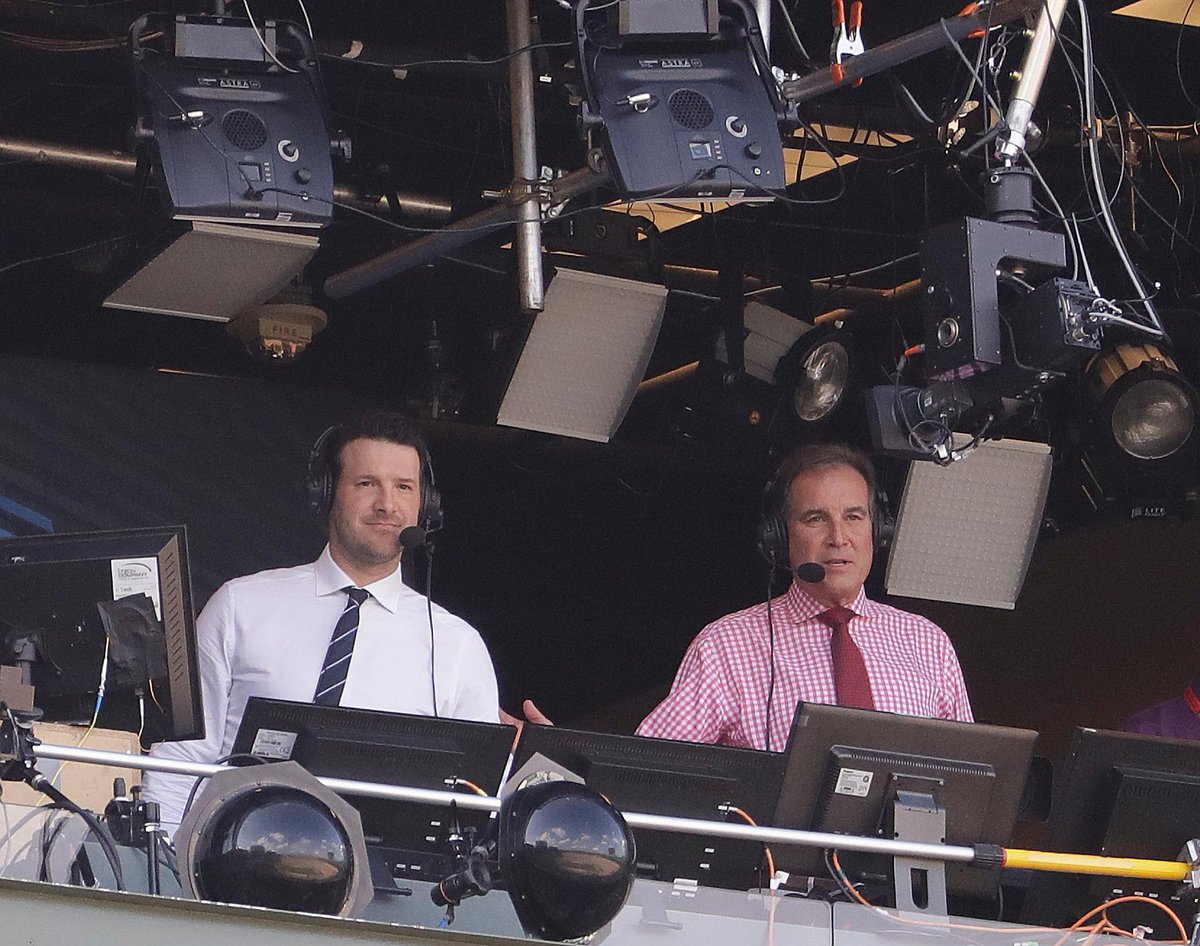 Another week, another must game for the Cowboys! We're facing a tough stretch of games and prior losses don't allow us to have an off week. We have to raise our game each week if we're going to have a run at the post season.
There are several things I don't like about this game. We'll be facing one of the better teams in the league, a top five squad in my eyes. Doing so without our best player in Zeke doesn't make any of us happy. Truly, next man up mentality and the RB's have all been interviewed and are ready for the challenge. KC was on a two game losing streak and in a match up with Denver, they tried to spit the bit for a third week in a row, but Denver is who I thought Denver was. Siemien looked awful. His performance was what I was expecting in our game against them in September. KC actually suffered a few turnovers but the Bronco QB isn't a quality one and couldn't capitalize. Siemien has been given the hook for this weekends game.
Not sure how we should feel about this being a home game either. We haven't faired well at home, 1-2 on the season with two defeats in a row. We're 3-1 on the road, winning the last three.
One thing that s/b fun is Tony returns to AT&T behind the mike, breaking down the game for us. I've watched most of his broadcasts and he's made listening to him a major part of the enjoyment of watching the game. It should be fun to hear his breakdown of the Cowboys plays once they get to the line of scrimmage. Nice gig for an UFA out of Eastern Illinois! Great to see it working out so well for him.
The first player in NFL history with TDs of at least 50 yards in each of his first three games. ?

Impressive, @Kareemhunt7! #ChiefsKingdom pic.twitter.com/kM986sYfW0

— NFL (@NFL) September 27, 2017
KC is a tough team with I believe the #1 offense in the league in virtually every offensive category. They have two guys who are serious home run threats on every play, Tyreek Hill & Kareem Hunt. In Hill's case he's a match up nightmare for us and we better have our fastest CB on him and I'd roll coverages his way. He's a very good punt returner but we have to count on Chris Jones to keep him under control. OK, keep your fingers crossed there, he's that dangerous. Hunt started off the season with a ridiculous opening game and held the lead in rushing yards until this past week. Alex Smith, isn't one of the QB's who get all the publicity but he's very solid. He's thrown for 16 TD's this year and zero, yes zero INT's. He's also second in passing yards to Brady. No publicity but he's really very good. For a guy around as long as he's been, he's still got deceptive speed to get outside the pocket or take off and run. Smith won't make mistakes and these guys went six games without turning the ball over. That's a winning formula. Travis Kelce is a big, strong TE and a favored target for Smith. They shredded the Broncos on Sunday.
.@chiefs need to keep finding ways to use #TyreekHill and his speed b/c even teams in his division underestimate his speed #BaldyBreakdowns pic.twitter.com/hZAmeVutuB

— Brian Baldinger (@BaldyNFL) October 20, 2017
Defensively, they get after the QB very well, led by Justin Houston. Tamba Hali is just returning from PUP but no word if he'll play or not this Sunday. An old enemy fortifies their DL and that's Benny Logan. He's a load to handle, fast and powerful. They have a very good CB in Marcus Peters, who was handed a gift pick by Siemian last week. Believe they led the league last year in sacks, so expect them to apply pressure to Dak in this one. What appears to be their weakness is their run defense. They can be gashed on the ground which surprises seeing their size and players up front. There's also a CB they have, that was a Dallas draft pick a few years back, Terrance Mitchell, #39. He's still feisty but he could also be given the nickname, "Toast", from the tape I've seen.
In looking at the Cowboys, true they're on a little roll of their own, picking up two consecutive road victories. We've witnessed a resurgent ground game since the 4th quarter of the Green Bay game. In getting back to their strength Dallas has controlled the last few games. The Boys are averaging 33.5 ppg over the last four games, with all above the 30 point mark. One big note, they were all with Zeke as the RB. At the moment, having lost the Tuesday verdict from the questionable, Judge Failia, it appears Zeke will have to sit out this game. Oh, in case you weren't aware, Judge Failia's husband, is an attorney at the law firm that wrote the CBA for the NFL. Anyway, if Zeke's out, we're looking at the group of McFadden, Morris and Smith handling the rock. I'm as comfortable as I can be in the ability of these men to step in and do a quality job. As good as that may be, Zeke, is arguably the best in the league. The last 11 attempts at 4th and 1 with Zeke have all been successful, even if we need an overhead cam to keep that streak alive.
How will things go for the team with the new group of running backs trying to fill Zeke's shoes? My suspicion is that it will take a little time for them to find the best fit with Zeke out of the lineup. Does it lead to them being a little out of sync to start a game? Does it take them a few possessions to get in gear? If it does, are they  behind on the scoreboard? Who will be the actual starter at RB? Its not as simple an answer as one might think. McFadden is the more complete player between him and Morris. Smith & Morris aren't the pass blocking backs that McFadden has been known to be. McFadden is more prone to fumbling where Morris rarely ever does. Smith lacks the experience of the two former All Pro's, but has the youth and upside to his game. Many of us would like to see what Smith can do in a lead role. He'd be the more physical back and w/o Zeke, I'd consider him as a player getting a fairly heavy workload. Let him pound the defense and soften them up for McFadden's speed later in the game. I'm just a bit leery on whether or not they are in sync from the first snap without Zeke in there.
If I'm the defensive coordinator for the Chiefs, I wouldn't be all that concerned who was in the Dallas backfield in Zeke's place. On a good note, KC has struggled stopping the run. As a coach, I'd focus more on Dak and what can my defense do to take away some of his weapons and things he does best. I'd have the defense working to keeping him in the pocket, stop the boots and waggles. Justin Houston is one of the better pass rushers in the league and he's starting to get healthy. Expect him to be a handful for La'ell Collins on the outside and be giving Dak little time or room to operate. Linehan has to give Collins help with TE's chipping on Houston and the RB's have to be good and not get Dak face planted out there.
The way Dallas has played the last 5-6 weeks, they'll score points. Believe it or not, KC gives up more points per game than Dallas at a 22 ppg clip. Cowboys rely on execution and my concern it will take a week or two to acclimate themselves to life without Zeke. It only takes being stopped once or twice, that can be the difference in this game. Settling for FG's instead of TD's. Life before Zeke, the Cowboys struggled mightily to get a rushing TD. Since his arrival, that's been a non issue and in fact such a big part of the offense, that their conversion rate inside the red zone is one of the leagues best. This is where the team will miss him greatly and offensively harder to punch it in. I'm seeing too many drives that will find the team in bad down and distance situations. Morris has come in for Zeke and while he's had some good runs and grabs a first down, the next time he gets the ball its non productive, leading to those 3rd and long situations. It's not Alfred's fault, don't misunderstand me, its more that the defense plays differently with Zeke along the sidelines. We might get a first down or two, but that's often as far as it goes. Against a team like KC, they can have us chasing them all day.
Our defense may be facing the best offensive line its seen all season. Their weakness is inside and that's Irving turf. It would be ideal if we can keep Smith in the pocket, pinch him and get him to hold the ball that extra tick. Our D line is fifth in the league with 25 sacks, go figure that one out! Demarcus, Tyrone & Irving need to make their presence felt. A few sacks can end drives and this would be crucial. Expect a lot of 3 man Dallas defensive fronts to get more bodies into zone coverage or doubling certain players. I don't see the Cowboys playing man coverage often without doubling Hill, he's too fast and quick. They need to stop Hunt in his tracks and that's on the Lee & the linebackers. As always mentioned the Boys have to control teams from running wild or else Dallas will see a really heavy dose of Hunt and company running the ball down their throats. We haven't been great at stopping the run, but improving the last two weeks. If Hunt is over 100 yards on the ground or 150 combined yards and / or Hill has over 100 yards receiving or on punt returns, then I'd say we fail to get this victory.
Quick keys to a Dallas win would require the defense to hold Hill & Hunt well under the numbers listed above. Three sacks and one turnover would work miracles for the defense. Offensively, the running game needs to be efficient and produce 125 yards, by the "committee". They need to exceed 50% on third down conversions and likely need to produce another 30 plus point game to get the W.
One variable that can fall our way is that Andy Reid, while a solid coach in building a team, developing good units, he'll make a few bonehead decisions that will snatch victory from his grasp. He's made some awful decisions in the last two minutes of tight games and just blown games that appeared in hand. How much of an edge is that, its questionable, as we have a coach almost identical in late game situations on the Dallas sidelines.