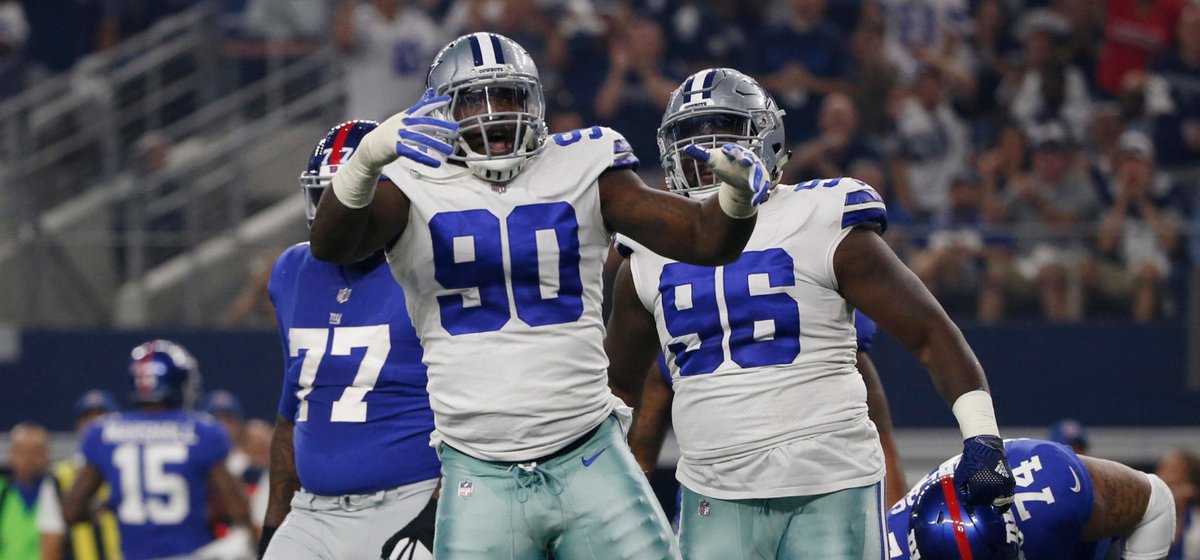 Months have whisked by and now we're just hours away from the opening kickoff. I've tried to analyze what we have and at the moment its maybe the most puzzling opening in many years. We really don't know what we have and we wonder if the coaches even know? The first game will be very indicative as to where we stand. Until the final whistle, many of us fans will be holding our collective breaths.
We perceived the Offensive Line to be our biggest strength pre camp. We've lost our All Pro Center, for the foreseeable future and are relying on our fun loving guy, Joe Looney to man the fort until and if Travis returns. We drafted a really good looking rookie in Connor Williams, who's getting a major test in this game from Poe & Short, they're both bigger and stronger than the average DT out there. He will likely lose a few snaps and our hope is that they don't cause major problems when they occur. A major unknown on offense has to be the WR's. Who are the starting duo on the outside? How will they use Austin? Will they be able to get Beasley going again? Will they even try to go deep to Thompson? Perhaps the most important thing is will they target Zeke with pass plays to get him in space more than they have in his first two years.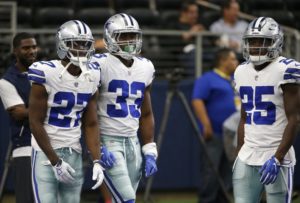 We can move over to the other side of the ball and will the DE's provide pressure when needed or will they come up empty? Do our CB's press and be more aggressive or not? Do the LB's with their new found depth come up big or will they be grabbing air instead of being tackling machines? Can our safeties at least be assignment sound and not miss tackles? Can our special teams units handle their jobs early in the season, perhaps flipping field position in our favor on occasion?
Preseason didn't answer any of these questions for most of us, which is why we're "Holding our Breath" right now. For the moment, just exhale and lets look at things a little closer.
This game hinges on several key elements. First and foremost is the defense, which in limited snaps in the preseason wasn't giving an inch to the opposition. Hopefully, they've packed the defense and they come up big. We need to force at least three, "three & outs" preferably at least one early in the game to provide us field position to work with. Their offense isn't one of the greats in the game. The concern with Newton has to be his ability to run, gain big first downs, etc. That must be shut down or it will be a long day. Can't allow him to dominate the game like that. If we're half the defense that the team thinks they are, and that we hope they are, then what we need to do is force Newton to throw. He'll make some throws, but he's not the most accurate passer in the game. I don't fear a QB with a QBR career rating of only 85. It's funny that their team has good years every other year, as though they can't handle a first place team schedule. Christian McCaffrey is their next biggest weapon. He's elusive but mostly a gadget guy. In his rookie season he wasn't much of a runner, nor do they use him that way that much. As a pass catching threat, he averaged five receptions per game. He can move the chains and helps Cam not have to go downfield as much. Even with this pass option threat, Cam doesn't complete 60% of his passes. Can we control these two? I like Marinelli having the ability to turn the tables on these two. It will improve our chances.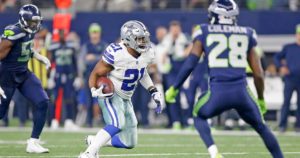 Now, the one thing we'll be all watching closely is how Zeke does behind the middle of our line? Williams & Looney are going to have those snaps that will be challenging. We'll see plays where Zeke gets stopped for little or no gain when they prevent our front from blocking them. There should be plays where Zeke's ability will be showcased with nice runs. Does anyone get a hat on Kuechly? If we don't, then it becomes a rough ride for Zeke. We should expect them to get the line on the move and Zeke to the outside, but someone needs to cutoff Kuechly to get some nice gains. Can we target Zeke with some balls in space? Certainly the Boys need to get some chunk plays to open their defense and this is a concern to me. Dak isn't one that likes to go vertical often, preferring to find the underneath WR. Better know where Kuechly is in zone coverage, he floats very well!
I give the Boys the edge at QB & RB, but the WR's have to do a little something to keep them honest and frankly, on their heels just a little if we're going to put up enough points. Defensively, I see us being just tough enough to score on, which keeps us in the game. That said we have to put up 10-13 points in the first half. Expecting a tough ballgame given their known commodity which is their defense. Really solid up the middle, one of the best we'll see all year.
My expectation is whoever plays better on defense wins this one 20-16, but for Dallas, we need to be plus two in turnovers to win this battle. Then, we can all truly "Exhale"!