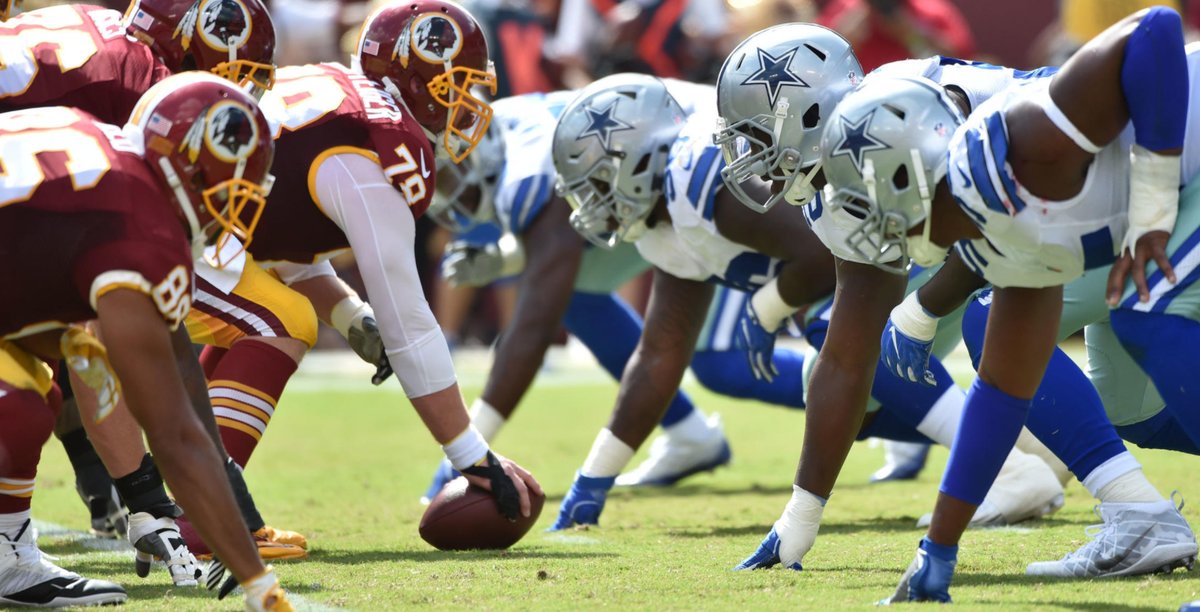 Let's take a look at what we're learning as the season moves along, the good and the bad! These could be full stories on their own, but just making them a bulleted item can get the point across. Just a different way to look at the roster, top to bottom.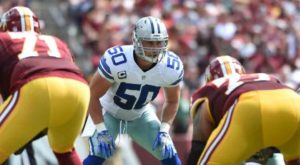 General Observations
The bye came at a perfect time! Allowed the team to regroup and get Lee & Hitchens back on the field. Had to help Tyrun with his back issues as well.
The Rams & Denver losses have put us in a must win situation each week going forward
NFC East games went from important to level 5, crucial. We have two games against Philly and those could be the deciding factor to the season
The Packer game was ours to win, lost due to poor time management
Our number one problem is the run defense. Gashed for 150 plus yards in the three defeats
Dallas free agents signed in offseason aren't working out this year?  Nolan Carroll, Stephan Paea, Damontre Moore & last year's pick up, Cedric Thornton are all gone. The team swallowed a 3 year deal with Carroll. Eating 4M on Thornton & 2M on Carroll this year in dead money and 4.5 on the same two players next year.
Cap Space for this year sits at roughly 10M and 18M for next season. Anyone care to divvy those dollars between Zack Martin and Demarcus Lawrence? What if they can only sign one, who would you take?
Perennial back up QB Kellen Moore released this week. This one continues to be a real head scratcher as we've let certain other players go in order to keep Moore. He was resigned to the practice squad once again on October 27th.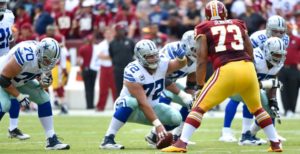 Offensive Observations
The offense is averaging 34.5 points per game in their last 4 games. The offensive line is what makes the engine purr.
Zeke and the running game have started to find their rhythm since the 4th quarter of the Packers game
Does that coincide with the improvement and continuity of having Jonathan Cooper as the regular starting LG the last few weeks? He's not been great but he's improving and we're seeing Zeke roll. Coincidence?
The total rushing yards against SF was a league high this season of 265 yards on 38 attempts, including the kneel down.
Dez tied "Bullet" Bob Hayes for the all time receiving TD's by a Cowboy at 77. Pretty amazing to realize how much of a threat that Dez is in the red zone. They got there's differently but both are and were amazing to fortunate to see.
Puzzling how Dez isn't bringing in balls that are low and directly at him? Not a usual ball to handle, but for a man able to do the impossible, its puzzling how that low ball is tying him up? Look for that to improve.
Dak has played possibly better than 2016! He sees more and fights on every play. His athleticism has enabled him to make plays by alluding oncoming pressure or busting out and picking up crucial 1st downs.
When interviewed by The Game Time Guru, I was asked about Dak's sophomore season and would there be a slump. My response is that I didn't see a repeat of his first season which included a franchise record 11 straight wins but that his QBR would likely be around 98, indicating a really good season. Its exactly at 98 thru six games. I went on to say that the great Eli has never touched a 98 QBR in his career to show how unique that stratosphere actually reflects.
The offense cashed in on their trips to the red zone 11 or 12 consecutive times until Cooper Rush's efforts broke the string. When people want to question Scott Linehan's ability, we have to judge the full body of work. I too, was upset in the play calling on the first possession of the 49'ers game. Scott's really good with the talent he has to work with. Remember, outside of Zeke, there really isn't a home run threat. When your unit has 11 straight red zone conversions, you know your business Scott! Tip your cap to him, give props where they're deserved.
La'ell has grown game by game at RT and will be a good one. Pro Bowl caliber? Not so quick, give him time and a full season under his belt and begin to judge next season. Progressing nicely.
Linehan has to find ways to counter the defense's coverage on Beasley. A weapon last year has been neutralized thru six games.
Terrance has not been at his best this season. He can go in spurts but this year its been a struggle.
Butler has had a really solid start to the season. His plays are eating up real estate in large chunks.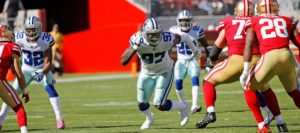 Defensive Observations
Demarcus Lawrence is now sitting a half sack behind Calais Campbell for the sack lead, yet he's played one less game.
DLaw's one of only 9 other players to "ever" start a season with at least one sack in each game.
DLaw in just six games has more sacks than in his best previous statistical season. Previous best was 8 sacks.
DLaw's also had three forced fumbles thus far in 2017
David Irving's only played in two games but he's accounted for three sacks.
Tyrone Crawford has now had two consecutive games with sacks, bringing his total to 3 for the season. I've been waiting for someone at the RDE position to be productive.
Benson Mayowa & Maliek Collins have not stood out, with tackles or sacks. Thought Maliek would have that break out season, but nothing as of yet. He was having great battles in Oxnard with Zack Martin.
Appears that Marinelli is moving Collins to the 1 and Irving to the 3 at the tackle spots.
Sean Lee makes a huge difference when he's on the field. Nagging hamstring is a worry play to play
Anthony Hitchens was a more consistent player at the Mike in the 49'er game and so was Jaylon Smith with fewer responsibilities & snaps.
The safety tandem of Jones and Heath hasn't impressed. In defense of them, the linebackers haven't taken the best drops with Lee & Hitchens out of the lineup. Let's see how they fare against Washington.
Interceptions are clearly lacking. Brown nearly had his 2nd but he was handsy with his man and the penalty wiped out a great diving play. Scandrick finally caught one and who comes down with one foot upon his other foot? Really Orlande? Nice play!
Taco got over 30 snaps against SF. In preseason my take is he would be a work in progress. Judging his worth would take 2-3 years and that's looking more correct by the week. Young man needs snaps to gain valuable experience and become the player they were hoping for.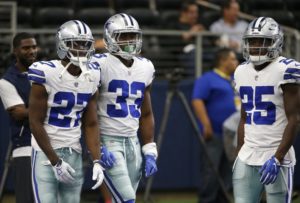 NEW Kids On The Block
Jaylon Smith had his best game of the season versus the 49'ers in limited snaps, gaining not only his first sack but stripping the QB and gaining a treasured turnover.
Jourdan Lewis is a solid tackler and improving in coverage weekly
Xavier Woods has had good moments in coverage and in tackling. Has missed a tackle or two but who hasn't from the safety spots.
Chidobe Awuzie can't get past his hamstring issues. Looks good for two to three plays and then is out for indefinite periods of time.
Special Teams
Dan Bailey is money! Chris Jones is money! LP is a phenom at snapping the ball!
Coverage has generally be very solid, with one or two untimely failures.
Switzer has to be smarter than trying to be coy.
Heath did a great job subbing for Super Dan Bailey.
Frazier's been good as a gunner, causing a fumble in SF was high point
Nugent better bring his A game while he fills in for Bailey!