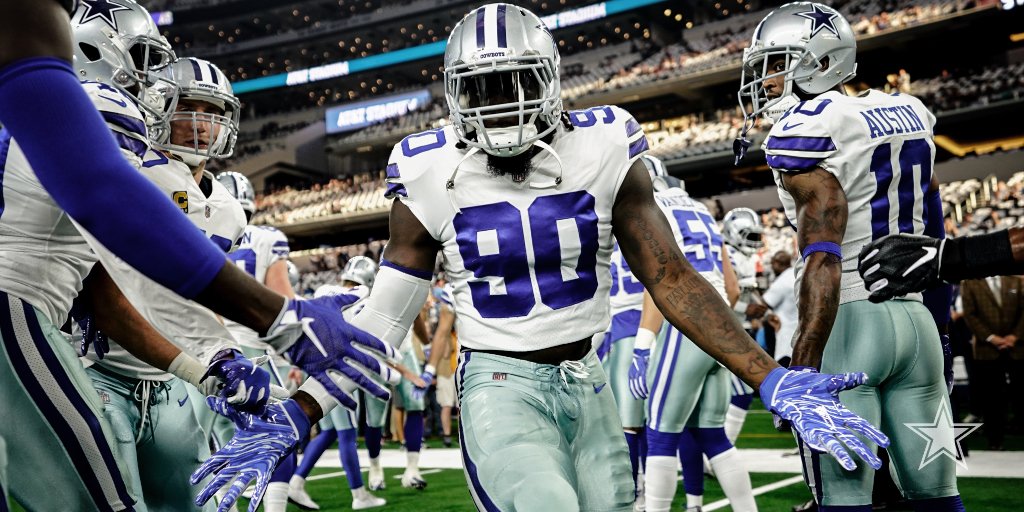 We can easily say each game is huge! Only 16 of these and the results establish or change the direction of the team. After the opening dud against Carolina the offense remembered how to execute as well as tweaking the game plan. I'm convinced that Linehan read my pre game post and used the pass to set up the run. Okay, just kidding! Now we face a wounded team, a desperate team in Seattle, in their house. Here it is week three and a team that's 0-2 can't take another loss or face the reality that they're technically done for the season. They lose this one and its onto the Draft Show, Seattle style. It's not like they're the '17 Brownies out there. With Russell Wilson back there they have a fighters chance of winning on Sunday. Yeah, they have a very good MLB and well we know about ET on the back end. Albeit, that ET has sat out practice so far this week for personal reasons and is questionable for this game. A positive outcome in this game for Seattle, lies in the hands of Russell Wilson and him alone. This is my fear and concern. A deadly combo of desperation, home field and Russell Wilson will keep me up Saturday night.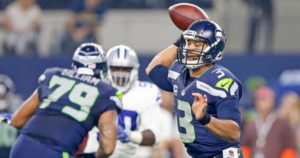 I'm not a big fan of Wilson. He has to use his legs to set up the passing game. Teams get him into 3rd down situations, but he busts them for 3-4 1st downs by getting out of the pocket. Then teams tend to play him passively, so that he can sit back and hit a few big plays in the passing game. They don't have much of a running game, so again its all on Wilson. Marinelli's done a pretty good job of limiting Wilson's, Houdini impressions, over the years, but when he gets out of the pocket, he keeps drives alive. Their base offense isn't something that I worry about. Just Russell Wilson!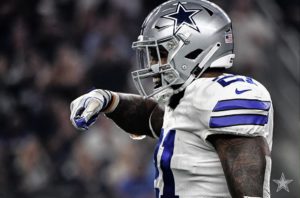 I just don't know if Wilson can do enough to pull this one out. We have to be a bit concerned with our offense showing consistency. They were lights out to start the last game, but that fast start fizzled for the better part of the rest of the game. They had one quality drive and that was it after the 1st quarter. This all plays into my wanting to see how they play thru four games before getting super stoked or the onset of an ulcer. We may be without Beasley this game, so that would be a tough loss as he's Dak's go to guy about 20-25% of the pass plays. However, we still have the one and only, Zeke! He's a difference maker and has to be accounted for on every play!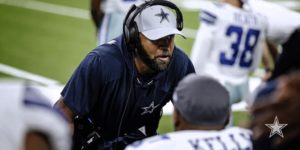 The objective skeptic would say that Seattle's not as bad as they've seemed thru two weeks and I'd agree with that. Our defense is the one consistent piece of the puzzle. They've been getting after the first two opponents pretty darn well thus far. Kris Richard it seems was calling the defensive plays last week. While watching the game, I felt that all the early blitzes were so out of character for Marinelli, but I chalked it up to better & healthier players than I did to Richard being the main man in charge. My apologies, it was a different approach and highly effective. The great thing about those blitzes was that the players were setting each other up beautifully, as drawn up, to create the openings to the QB. Props to Richard! Now Seattle's line isn't a whole lot better than the Giants, but to repeat, Wilson is elusive as they get. Manning has been a statue and the one time he tried to escape he got lit up, big time by Jaylon. Seattle doesn't have great weapons on the outside nor at TE. Our secondary has looked rock solid, now can we bottle up Wilson?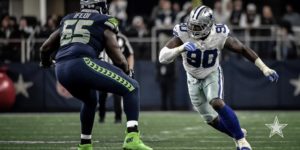 Can the D Line wreak havoc and pressure/sack Wilson from kickoff to final snap? We want to keep feeding Zeke, but keeping DLaw hungry is the smart play and one of the keys to the game. If our front four can attack Wilson, like they did Eli, the results should be the same. Defense wins games and this is one where I'm taking the Cowboys defense over Wilson. As long as the team packed the defense on the flight to the northwest, then sign me up for a Cowboys win, 24-16.