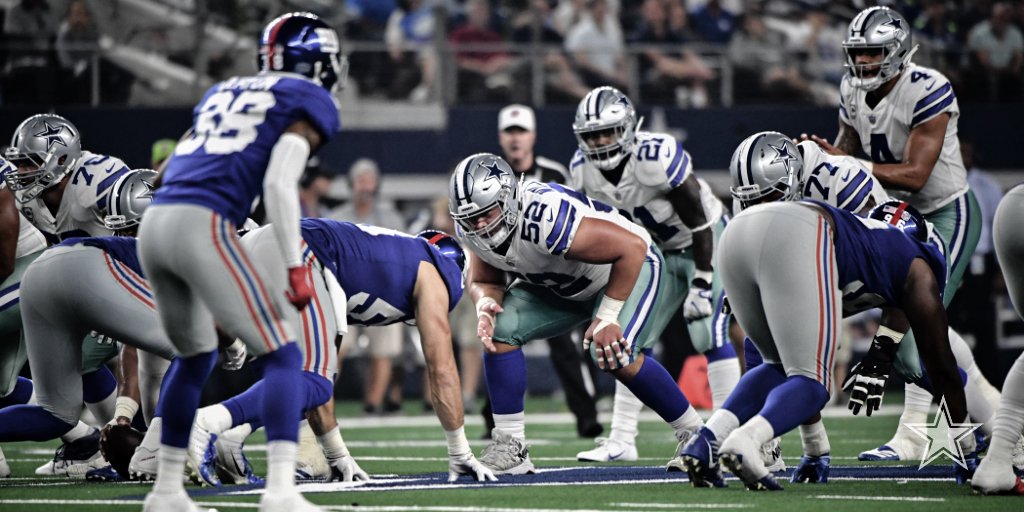 This game on Sunday serves little importance in the grand scheme of the season. You play them all, might as well win as many as is humanly possible. Yet you play them all to get into and then ready for the playoffs. After missing out in 2017, the Boys are back in the post season. What is the best way to prepare after fifteen games are in the books and a playoff spot is guaranteed? First, go out and compete with the intention of winning the game.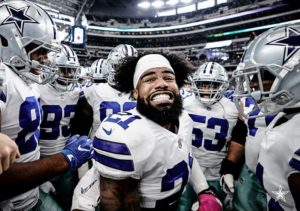 But then there's the side of this game that has to be played with at least an ounce of caution. You're Dallas and you have a few injuries, where the player can't suit up. This week that would be Irving with that high ankle sprain and Tyrone Crawford who had that scary neck injury in the Bucs game. Those two are definitely out of this game. As we look over the roster, there are three guys, three All Pro players, that I'd sit out. Zeke, Zack & Tyrun! Zeke, is the work horse of this team with nearly 400 touches this season. He's all but assured of finishing the season as the leading rusher, with only Barkley within striking distance, albeit 236 yards behind. Zack's struggling with a knee sprain, so why risk it. Same applies to the man wearing a knee brace on his arm/elbow.
Doubt we see Dak playing all that much in this game either, for all the obvious reasons. No one wants to see this team having to start Cooper Rush in the following weeks playoff game. Garrett must be smart about it. I'm expecting Garrett to play Dak, but the play calls need to limit Dak's exposure to hits. Can't see Dak playing long if Redmond is in front of him either. How much should Amari play? Only as long as Dak is out there, be it a few series or a quarter is plenty. I'd like to see Austin get snaps to get him in football shape leading up to the playoffs.
I'm aware that I'm being very protective of the offensive players, while its the defense that is the engine of this years team. Without them performing at a high level, we go nowhere this season. Gotta protect the guys on this side of the ball as well. Tough on the coaches to manage the snaps and ultimately who makes the game day 46 players to suit up.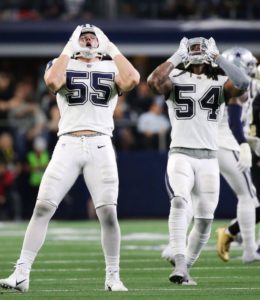 I'm all for seeing one of my Pet Cats from 2016, Darius Jackson, get some meaningful snaps. I want to see what speed he has after that knee injury he suffered up in Cleveland that wiped out his 2017 season. We should want to see if Cooper Rush is continuing to develop and same for the draft pick at QB, Mike White. Sunday's game means a lot to those three players. Love to see Covington get some action as.well as Joe Thomas, March-Lillard too. Thomas impressed me in preseason games playing in his position, but haven't seen him since. Given the health of Smith & LVE, we haven't really needed more than four linebackers for most of the season. Tough call on whether or not Sean Lee should get snaps on Sunday or sit this one out? I'd lean toward letting him sit out this one, he's just too fragile.
I'd like to see these guys get meaningful snaps against a competitor who is playing all out to win. Wouldn't you love to see a fair number of your backups, whip their starters? When your back ups are better, then you're dealing with a strong roster. In past seasons we couldn't get a win if Tyrun or Sean Lee were out of action. This year they can sit out and the backups are adequate in their fill in role. We've lost games from three All Pro's on offense and still managing to pull out wins. I may be hard on Dak's shortcomings, but I'm equally aware that there are times that he rises above the shortcomings of those men whose job it is to protect him. The contributions from Joe Looney, Williams, Su'a-Filo & Cameron Fleming should be applauded as well as their acquisition this year. The draft class has been a successful one, starting with LVE, tearing it up and filling in for Sean Lee at such a high level. Williams will be fine as he grows into the position and increases his strength. Gallup has taken over as the #2 on the outside & Dalton Schultze has gotten increased snaps and production, following the injury to Swaim. This Giants game s/b a great opportunity for Rico to get double digit snaps and enable them to fully examine his progress and let him get that on the job training, so sorely needed. Want to see Randy get another sack & no penalties. Or how about Taco and this years newcomer up front, Dorrance Armstrong? These three need snaps!
Will this be the swan song for Eli? I tend to doubt it as this years crop of QB's isn't highly regarded. At the moment, there isn't that frothing at the mouth over a few young QB's as there was last year. The Giants will be picking in the top 5, if memory serves me, but taking a QB there may not be in their mindset. If they passed on last years crop in the 2nd spot, then I don't see them grabbing one this year in round 1. There will be a few starting caliber QB's on the open market but who's better than Eli? You can get his equal in say, Jumpin' Joe Flacco. Both are average at best in their prime, but those days are behind them. Teddy Bridgewater or Jameis Winston? Each of them are average at best, so my two cents feels that the Giants will keep Eli one more season, let his contract come off their books and open up their pockets or build some draft chips to move up in 2020's draft. I have so little regard for Eli, that I like the Giants keeping him another season. He was never good enough to make his team a contender. Give him a great defense and he could get it done. For that matter, so did Trent Dilfer!
The outcome of this game against the Giants? Like to see a W, just to put them in their place, step on them and twist their pencil necks into the turf for good measure, but with being a little cautious in their house, I'd say its a stretch. But one we'd all enjoy! Therefore, we'll all be rooting just about as hard as on opening day. It's what the Cowboys mean to us all these years. This completes my 56th regular season as a fan and nothings changed. Jacked up each week, regardless of importance, preseason, regular season, playoffs or beyond! Enjoy the ride folks, its exciting one game, gut wrenching the next, but we come back no matter what. That's what it is being a fan …… Let's hope the chips fall just right and they wratchet up those emotions over the next thirty some odd days! Most important thing is to come out of this game healthy, nothing matters more ……
Happy New Year to all!