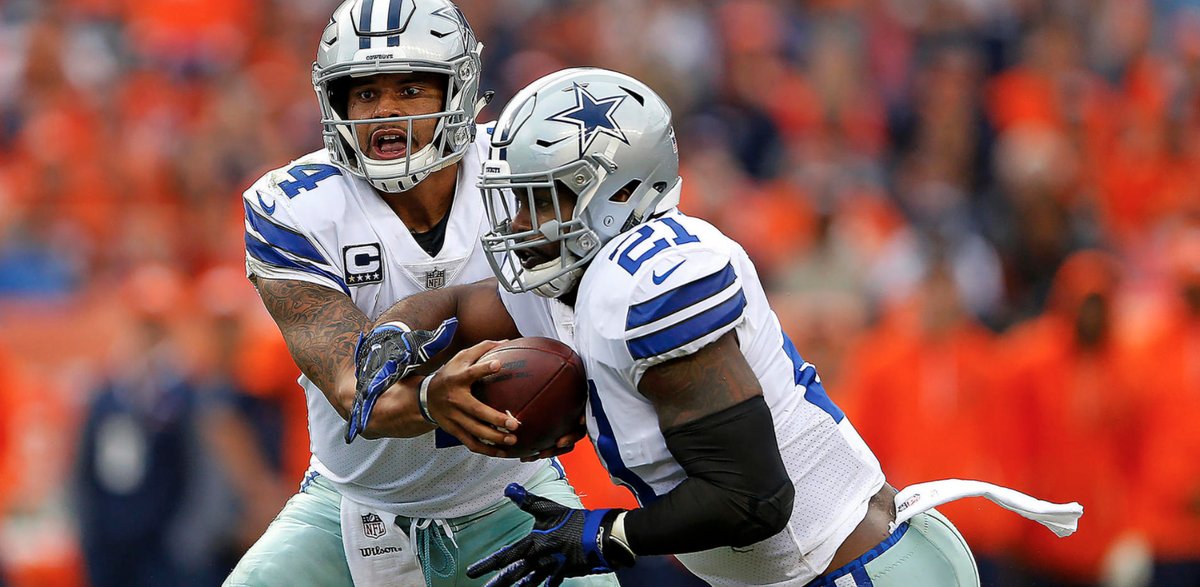 Going into the season, the first four weeks was a huge concern for me, given the defenses we'd be facing. Getting these defensive minded teams early gives those teams the advantage early in the season and we saw that in the blowout by the Broncos. Catching, the Broncos & Arizona on their turf in back to back weeks bothered me as well. My thoughts were that we had to at least get a split in these two away games. That makes Monday night in Arizona a must win and its only week three. The Cowboys must be better prepared, the coaches have to bring their "A" game and the players must match the intensity level of their opponent. This is their home opener!
After watching the Cardinals first two games, both on the road, I came away feeling very optimistic. In their first game against the Lions, their defense looked pretty good, but nowhere near the level of the Broncos nor the NYG's. They should have lost the Colts game, given how dreadful they were on offense. The Colts are a bad team and yet Palmer kept trying to hand them the game. Considering that Jacoby Brissett had just joined the Colts and was able to generate a few drives against them, we should have a little better success.
They have three players on defense, to be concerned about, Patrick Peterson, Tyrann Mathieu and pass rusher Chandler Jones. Peterson is one of the best CB's in the league and expect him to make things real tough in the passing game. He'll follow Dez, from sideline to sideline. The player formerly known as the Honey Badger plays all over and freelances much of the time. His INT in Colts territory in OT effectively won the game last Sunday. The Lions had moderate success running against them. In the Colts game, Frank Gore was able to get several runs going that had me saying, "we can do that, only better".
Offensively they lost their big playmaker, David Johnson in the opener. Carson Palmer threw three picks in the Lions game, but could easily have had several more. Against the Colts, he gave them only 1 INT and he hit their defenders several other time.  A few things jump out when watching their tape. Their offensive line is below average and Carson takes a beating back there. He did well in getting rid of the ball, to only be sacked 5 times in two games. Palmer is fast and loose with the ball as he is more than willing to throw into tight or double coverage in an attempt to make big plays. He works outside the numbers more than most QB's down the field. Their drives really will come down to them completing those big chunk plays. If we cover pretty tight, we should get at least two picks. He'll be high with passes and our safeties should be ready for a few errant balls.  Their offense has struggled in the red zone early in 2017.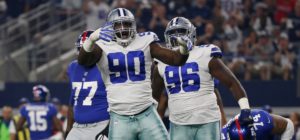 Defensively, the Cowboys should do well against their OL. Maliek will get a sack in this game & with Paea, they should be able to push the pocket. Lawrence should have opportunities to keep piling up his sack count against another very average, at best, tackle. We need someone from the RDE position to apply pressure and snag a sack or two. Don't care which one, but someone has to generate pressure at that spot, given the added attention likely to be directed toward DLaw. Damontre Moore,  returns from suspension and we're  curious which side he'll be on? If they can apply pressure then Carson Palmer will find our DB's with a few passes.
Our linebackers need to be active at the point of attack to control their running game, not five yards off the line of scrimmage. Chris Johnson is likely to be the featured back and should be respected. Lee had a totally uncharacteristic game last week and there's no reason to expect a repeat of that. Lee will be on point, fear not! Jaylon Smith was credited with 14 tackles after review of the Denver tape. As his confidence builds and he regains the feel of the game, he'll play even faster. Orlando Scandrick appears on target to return and getting the veteran back in the line up, comes at a much needed time. He looked really good in Oxnard and that's the guy, I'm looking for on the outside. Awuzie won't play nor will Nolan Carroll. That would leave Scandrick, Brown & Jourdan Lewis as the starting corners. Benewikere will be active in this game. After watching the tape of the game, I was able to watch a young man, I'm very high on, Xavier Woods. He got snaps in the slot, because of the injuries to the CB's and he did a good job. In those snaps, the Broncos never targeted him, but he appeared to be solid in man coverage, always in position & handled the zone exchanges with his teammates really well. Technically, he appeared to be very sound. Look for Xavier to get his hands on a ball Monday night.
The Cowboys offense needs to reestablish themselves as a top tier unit. Keep an eye on whether their winning on first down! They really need to produce on first down to make 2nd and 3rd down manageable, which allows them to open the playbook.  One thing I noticed was that Keith Smith was MIA in the Denver game as a fullback. He had one offensive snap in the first half on a third and long. Might have been nice to have Smith to dig a few LB's out of a hole ahead of Zeke. That to me, is an adjustment that you make, yet they never did. Why carry a FB in today's game if you don't use him? What was unexpected was that, Noah Brown was given two, first half snaps and his positioning, tipped me off that it was a running play. Now he did effectively block, carrying out his assignment on both snaps. He was asked to seal off the OLB on one and cut off the ILB on  the other. His college tape shows Brown to be a really good run blocker. By contrast a FB is usually the lead blocker in the hole. Don't have a problem with a change or new wrinkle but the 21 personnel wasn't producing. How about trying the 12 personnel when getting stuffed?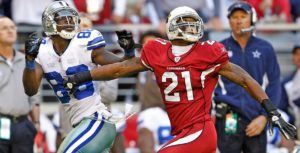 They coaches have to have a game plan with Dez, that works to free him up. Teams double Dez, or have a safety over the top, or bracket him early to limit his effectiveness. Peterson is a tough DB, but there are ways to attack him. Dez needs to run great routes and Dak has to hit him in stride. The Steelers move Antonio Brown so teams can't run coverages his way. Get Dez on the move, that gives him a two way go from the inside. Not having success on first down is finding teams bringing pressure on Dak on third down and forcing him to go to, too many players on "hot routes", short of the sticks.
In wrapping up this evaluation, its a must win for the Cowboys who have the better roster. Now they have to dig down and bring the intensity, focus and execution, all of which were missing to some degree, this past Sunday. It comes down to scoring TD's and not settling for FG's. Yes, I've written that before and will any number of times in the future. Its just an old coaches focus and mindset, as settling for FG's almost always leads to putting the outcome of a game, in dire jeopardy. Problem is both these teams haven't been successful in scoring TD's, thus far, through two weeks. When Dallas plays in Arizona the Cowboy fans make up almost half the crowd. Give them the first TD of the game that will pump them up and just may energize the team and carry them to the win. Winning the turnover battle by +2 will ice the outcome!
Look for something score wise around 27-23 …….. Don't count out OT …….