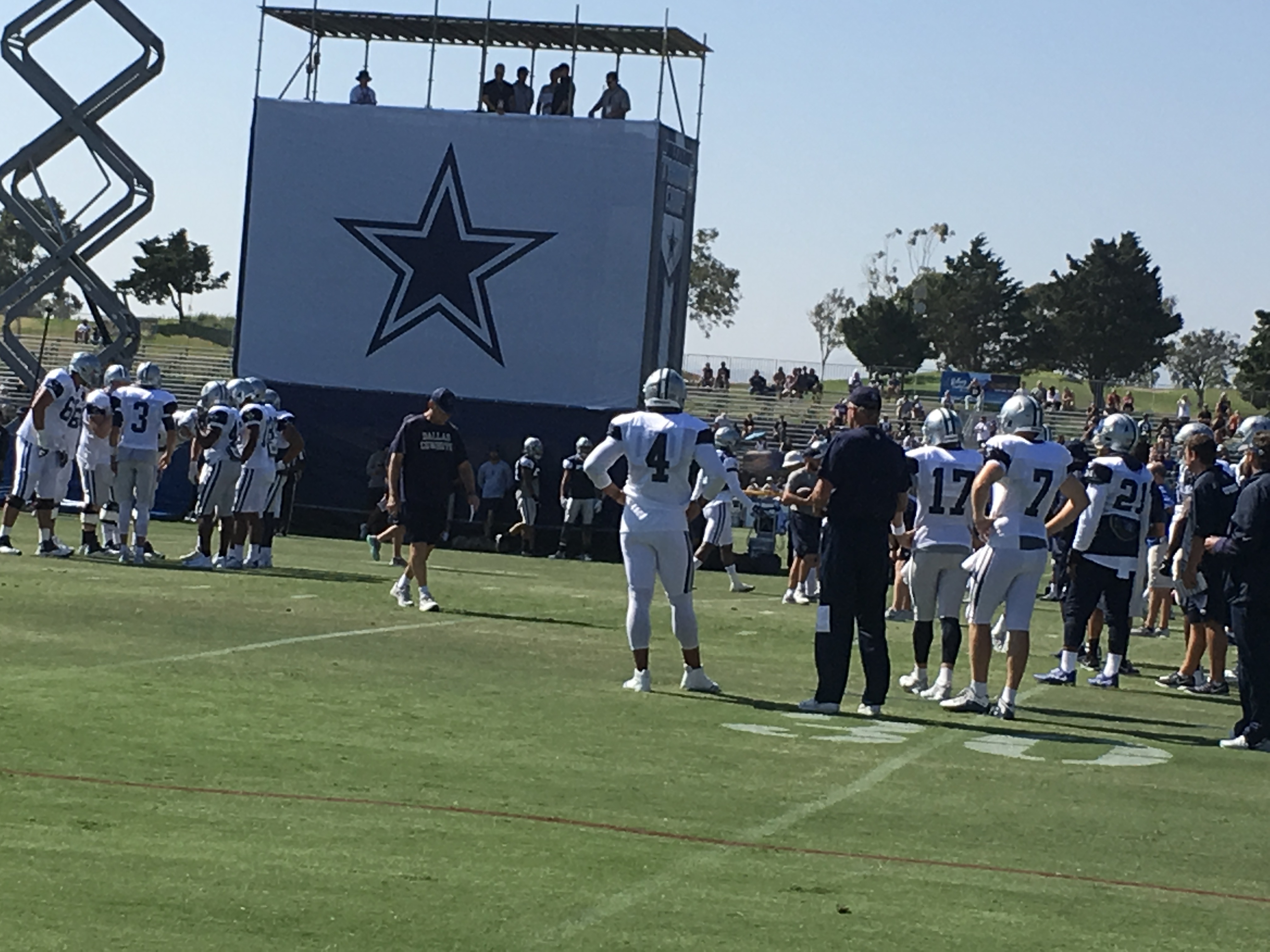 After the Colts game, the takeaway and grave concern of many, had to do with the back up QB position. Trepidation, fear and anger overcame many fans that night as Moore threw in his second poor effort & the UDFA Cooper Rush, looked like a seasoned vet. This back up position really has no importance until and unless, Dak is injured. We're driving ourselves crazy over guys we don't ever want to see on the field, is really a little funny.
A question we have to really ask is how convinced is the "inner circle" with either Moore or Rush as the true back up? I'm good with keeping Rush as a developmental QB, but he's not really the back up QB I'd like to see if Dak has a sprained ankle and needs to sit a week. All we know is he looks good against the 3's of some mediocre teams at best. Season on the line, do you really want Rush getting his baptism under fire with legit starters for the Seahawks, Broncos or Giants? We need to be smarter than that. The team needs to make the right decision concerning this position and I don't know that we have someone on the roster right now, that can handle the job if pushed into service.
Let's look at Moore for a minute. Is the team convinced that in the event of an injury to Dak, that Moore is able to step in and get a win while Dak is out? Roster cuts come on September 2nd.  Can they really say that there won't be a single QB that's released that isn't better than Moore? Remember the other day, we questioned if Moore were released would anyone jump to snatch him up? We should expect three to four backups to be released that should be considered as replacements.
Rush, in the two practices this week got work with the 2's and all the reports indicated that he struggled. The only real way to judge him is to get him with the 2's this week and next and make a more informed decision. If he plays well then the decision becomes more difficult. But if he struggles with the 2's then he may very well make it through waivers and enable us to get him to the practice squad. In a different season, without suspensions looming for three players already and two that may be yet to come, we might be inclined to keep three QB. But not with this mess with these suspensions. We need players to fill in on the defensive line for sure and go long at RB for the duration of Zeke's suspension. A third QB is a luxury we can't afford.
When I was at camp, McCown was just signed and didn't get but a few snaps. Is he better than Moore? A guy named, Sean Payton thought he was good enough to back up Drew Brees in 2015. Until last week I didn't think the brain trusts were looking at anyone but Moore very seriously, but his lackluster performances are making them nervous. The true reality is that Moore, albeit, with only a few starts has yet to prove that he can finish a game with a "W". In 2015 he was good enough to get FG's on the board but limited with pushing the team across the goal line. Moore knows the Linehan system and can run it, but can he put enough points on the board?
Given the new rule whereby teams trim the roster on the 2nd from 90 to 53, expect to see any number of trades this week. Teams may elect not to wait for the flood of players being released and use picks to strengthen their rosters. With our expectation that we have several compensatory picks coming our way, the team may elect to use this option to grab another QB.
No matter the final outcome, lets pray for the good health of Dak and not have to deal with the decision of who the back up turns out to be! My guess is they roll with the player they're most familiar with and that's Kellen Moore. But it may get interesting with some of the options laid out here for us to ponder.