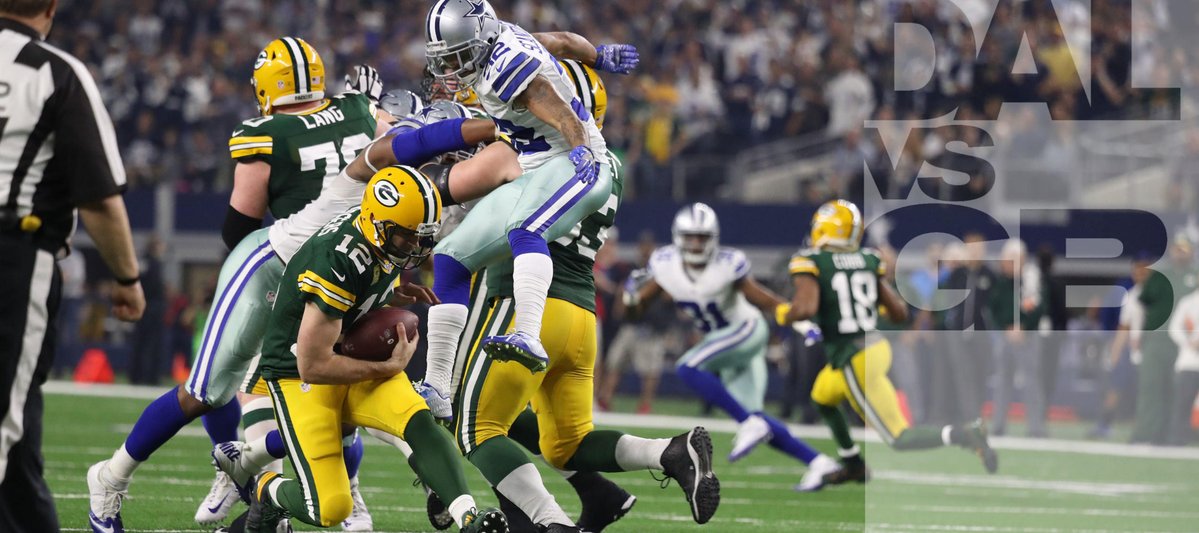 I'm sure you're all asking, how can the Cowboys win on Sunday vs the Packers? We're in a must win game and who do we face? Aaron Rodgers! To think we made Jared Goff look good last week. Lets dive into the keys to victory, many of which apply to any game, but let's find one's specifically tailored against our opponent too.
General Requirements:
Have to play a full sixty minutes of consistent, hard nosed football. No Houdini possessions (no disappearing acts)!
Can't be out coached again! See our midweek featured story on "How the Cowboys Blew the Playoff Game". Can't be caught with 12 men on the field!
Statistically we've run or passed, surprisingly nearly equal times on first down. Yet first down production has yielded very little. That puts the Boys behind the chains, possession after possession. Coaches know it, players know it.
Third down production has to improve! We've only converted roughly 25% of third downs when in 3rd & 6 or more. In just four games, the number of those situations are well over 40. Major factor in being 2-2. Can't score or win with that lack of production on third down. Goes back to being productive on 1st and 2nd downs and having a manageable down & distance.
Specific Defensive Requirements:
They must keep Rodgers in the pocket! He's most dangerous when he can float to the edges, buy time and improvise.
Control their running game. We've been getting gashed for too many runs of 7 or more yards putting the D at a huge disadvantage.
Lawrence was doubled or chipped in the Rams game. Dallas needs production from the RDE position. David Irving is returning this week and maybe, just maybe he can make a few plays in place of Paea at the 1 technique position.
Perform one of the first basics of football and that's "tackling". They will complete passes! Just bring them down quickly. Limit or eliminate the YAC (yards after catch). Can't have everyone taking bad angles and blowing tackles!
I'd focus on taking one of their WR's out of the game with rolling coverages toward that player, on obvious passing downs. My choice would be Nelson, but Cobb is a good choice as well.
They'll be expecting to see a lot of a 3 man front, with 8 in coverage, as that had great success in the second half of the playoff game. Mix it up, with 4 down, man coverage with 2 over the top or single high. Not a fan of the Tampa 2, which can leave the middle wide open. Rodgers would feast on that.
Improved Special Teams play from the kicking units.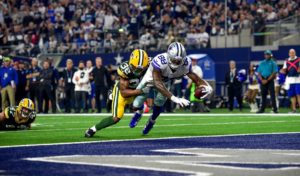 Specific Offensive Keys:
The offensive line has to get their timing down and each man has to carry out his assignments. They're a unit and have to get that symmetry back. This is the key to this team for each and every game. Limit snaps for our defense.
The running game has to produce with consistency, to allow play action to be effective. That means quality runs of 4+ yards and eliminating zero gains or losses. Negative plays have to stop!
Play action needs to be effective to hammer them with shots deep and slants to Dez. This will loosen up their defense. They may employ a run option play or two, but lets not expose Dak too often to unnecessary hits.
Targets and completions to Dez must be at a high percentage & highly effective, first downs or TD's.
Would be nice to get Beasley involved on third downs. Big part of the offense last year, but being doubled or bracketed this year. Until Dez is more effective, Bease will get that type of coverage.
Injury Thoughts:
It would be a surprise to see Sean Lee in this game. With Hitchens returning to practice this week, they'll put him at the Will and keep Lee on the sideline. Good move with bye coming.
Paea should be out of this game and let his knee get two weeks of rest.
David Irving will return and I'd expect him at the 1, taking on Paea's snaps. We know that he had two fantastic games last year against Tampa & the Packers. Don't know what to expect after a month away from the team.
Chido Awuzie appears to have practiced all week and that can be a big help, with Anthony Brown nursing an ankle.
Don't expect seeing Nolan Carroll this week.
The Verdict!
This is a "must game" for the Cowboys! They have to defend the home field at some point, so lets start now. I've given 16 points that they need to address in order to win this game. Win, control or minimize damage on most of these points and the Cowboys can win this one. At home, the fans gotta be loud & proud! I'll take the Boys, 34-30.