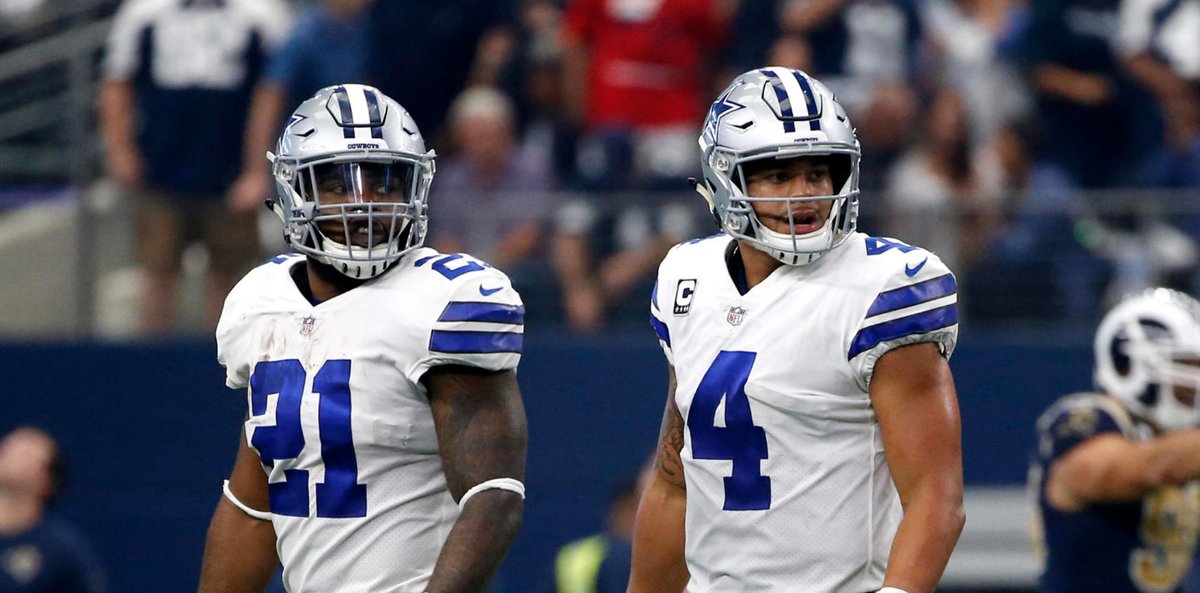 Yes, the Pack is back! The Packers are returning, once again, to AT&T stadium on Sunday afternoon. Seems like we play them as often as we do the NY Giants? This is a new game, against an old adversary that has bounced us out of the playoffs in '14 & '16.
The strength & big advantage the Packers have in any contest, starts with Aaron Rodgers, who may be the best & most dangerous QB in the game today. Our problem in playing Rodgers is getting pressure on him. We lost both playoff games to Green Bay by not being able to pressure him. He's got offensive weapons in Jordy Nelson, Randall Cobb and a new target, in one, Martellus Bennett. They are likely to be without Davonte Adams, who took that vicious hit in the Bears game. Montgomery, their RB, broke a few ribs last Sunday and he claims he might play, though doubtful. This is a team that passes on roughly 60% of their offensive snaps, while the running game is only used to rest the WR's.  Their defense, has a few players to be concerned with, maybe most notably is Mike Daniels up front. He's also on their injury report so stay tuned on that. A perceived playmaker on their defense is Clay Matthews. He's a good rushing linebacker, but his best years are behind him. Doesn't mean you take him likely, but he picks his spots these days. Their defensive front is the strength of their unit.
Offensively, we know what to expect from the Packers, but the question is can we stop them? They are one of the best inside the red zone. The Packers are almost always in three or four wide formations. That will compel us to play "nickel" or "dime" the whole game. The play calls may call for quick, in rhythm passes, but if they're not there, look for Rodgers to move around and make plays on the run. We've seen that script before! Or has your memory done you a favor? They have two quality offensive tackles in, Bahktiari & Bulaga, that have been out with injuries, but one or both may return to the lineup. Given the Dallas system that plays, a bend but don't break type defense, it begs the question, can we keep them under 30 points?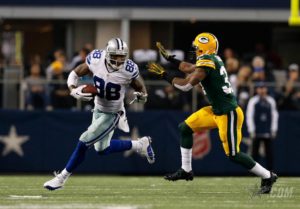 Defensively, Green Bay isn't nearly what we've faced the first four games. They aren't impressive against the run, perhaps enabling us to get some consistency on the ground. We desperately need to be in favorable down and distance situations to win this one. We've had good success against them in the past year, as Zeke ran for nearly three hundred yards in the two games. Dak had two very good outings against them, basically methodically dissecting the Packers. Dez had one of his best career games in the January contest and I don't see anyone back there now, that can cover him. Expecting him to have a strong day, about 6-8 receptions for around 90 yards and a TD. We went one stretch in the second half against the Rams where we only had 6 yards on 5, first down rushes by Zeke. We turned around and our lead was gone and the game got away from us. We can expect Dom Capers, their defensive coordinator to come at Dak with all sorts of blitz packages.  They also play a bend and don't break type defense.
Offensively for the Cowboys, we need to be more productive on first and second down. That's not a news flash, yet needs to be stated. The recipe appears to be out there to clog the middle, close the gaps, then force Dak to beat you on the outside. Couldn't teams have done that last year? Didn't they try that formula? Of course they did! Things are different in several ways. The offensive line the last few years was solid, play after play, while this year, someone, even the Pro Bowl trio are struggling on any given play. We're suffering growing pains on the line with Collins & Green, where they're playing new positions for each of them in the NFL. Games come down to those handful of key plays that tip the game either in your favor or to the opposition. Currently, in our losses, we're missing out on those plays, be it a run for no gain, a missed tackle, a missed connection on a pass or a bad call on a two point conversion. Those are the differences in the outcome in any NFL game. What's been missing is that rhythm we had last year. It was there on the first drive and there on the last drive. The result was 13-3!
The inability of the offense to execute on a high percentage of plays has put the defense in tough spots in games. We have a young, relatively inexperienced defense and its obvious that they aren't going to outright shut teams down. We don't get to play Eli every week! This offense has to get in gear if they're going to make any noise this season. Don't get me wrong, there's a lot I like on our defense, particularly the young talent in the secondary. Really like what I'm seeing from Jourdan Lewis & Xavier Woods in particular and eager to see what Awuzie can bring to the secondary. Lawrence & Maliek are a nice tandem up front. Jaylon's got the heart of a lion but for a guy expected to be eased into the lineup as he continues his recovery, he's seen way too many snaps. Against the Rams he was on the field for all 69 snaps. That's not easing your way into the fray. But his physical limitations were exposed in that game. The return of Hitch will lighten Jaylon's snap count and maybe he can be more effective with fewer snaps. If this young man's nerve damage becomes a thing of the past, he could be truly special.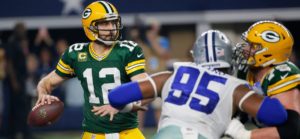 A few key things to note this week. First, we get David Irving back and in Oxnard he looked really good, but is he football ready? Charles Tapper, suffered a broken foot on Wednesday and becomes the roster move to bring Irving back. Sean Lee is probably a game time decision. Hitchens has worked back into practice and should see snaps. Tough one to call is Tyrun Smith, as he's having back issues. My brains numb on who to put out there if Tyrun's unable to go! Green Bay's getting a ten day break, which rested their injured players and gave them more time to game plan. Advantage GB.
How will this game go? What players that are injured for both teams are going to suit up? Hard to pick the Boys with confidence, if Tyrun & Sean Lee sit this one out. Missing Lee last week was a major part of the loss. I'm expecting a high scoring game, with both teams putting up more than 30 points and it won't be a surprise. The Cowboys will be looking for those 10-12 play drives by the offense, while Rodgers can accomplish the same thing in three plays. That's how they're built. If you think you can relax against Rodgers, then you're in need of some serious counseling. We watched an 11 point lead evaporate very quickly last week against Jared Goff. Rodgers doesn't need a whole quarter to wipe out a lead. We need a repeat of our first half performance whereby we scored on each possession. Just can't pull that Houdini, disappearing act, in the second half again. Dallas must play the full sixty minutes!
If the Boys come out strong, none of us will rest until all 60 minutes are ticked off the clock. Grab a cold one and buckle up for another fourth quarter, heart stopping finish. If you read the story we re-posted the other day on the January playoff loss, you know that I was seriously ticked off with how Jason Garrett handled the last two minutes of regulation. We had total control of the final two minutes and gave away that control, in a heart beat, with the "Spike"!  It had me jumping out of my seat, yelling loud and clear at the TV. Just a realization that there was too much time left on the clock for Rodgers and the two timeouts in his pocket. Why couldn't Garrett see that? A question I'll have till my final breath!