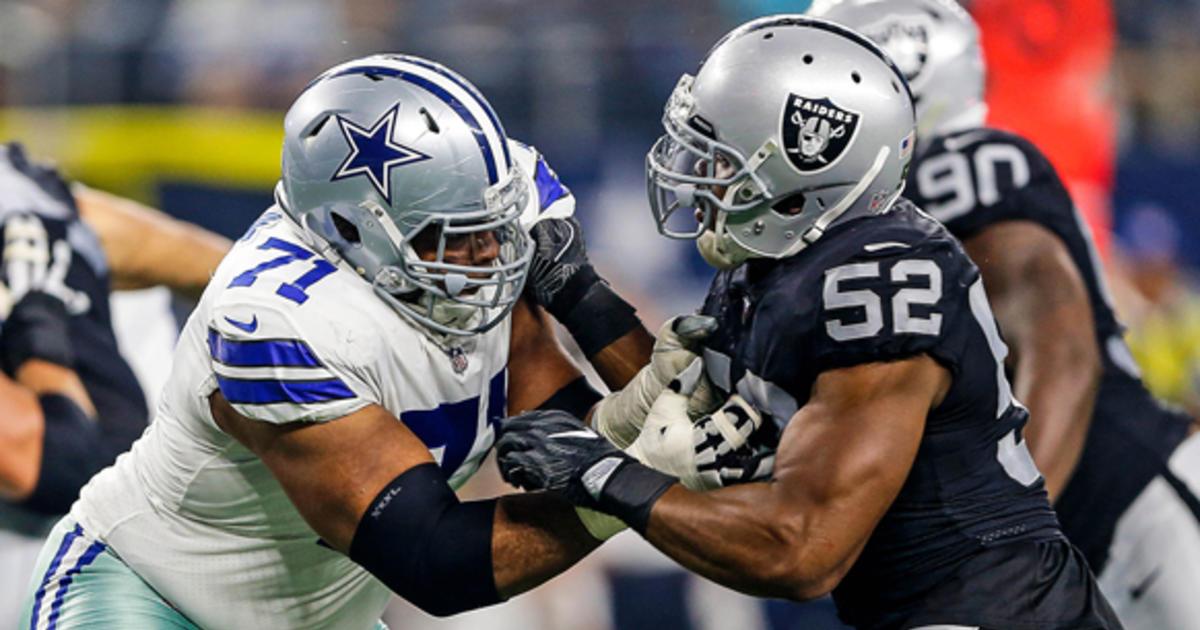 The NFL is calling on America's Team to once again, deliver ratings on Sunday night. The NFL's had several good games for the viewers, but with less people watching, clearly they're in free fall. To me, the Cowboy game isn't the biggest game of the day, but it is the ratings bonanza they so desperately need.
The Cowboys are in full on playoff mode going into the Raider game, they shot themselves in the foot with early losses to teams they should have beaten or had and coughed it up. It has them on oxygen as the season heads towards the finish line, but they still have a chance. This game against the Raiders, should fall our way, but that won't stop the opening kick off or the 59 minutes to follow. Gotta lace em up and play the full sixty minutes. What is important in this game is that when the team got on the jet heading west, the key thing was that they packed the defense we saw last week. Granted they're not going against Eli throwing gifts around the yard, as they face an up and coming QB in Derek Carr.
The Raiders are built around their young QB, who's struggled this year with several injuries and his performances have been off. End result is they are 6-7 coming into this game. Last week they were duking it out with KC and came up on the short end in a game that would have drawn them even in the division. That means one of two things, either they'll be fighting like a wounded animal or be a few plays from planning their January vacations. Our job is to get them to call their travel agents and get out of dodge!
Their offense is dependent on the passing game, even though they have Beast Mode who's been less than effective this year. He's done little to nothing for their running game and we must make sure that it stays that way. The linebacking group of Sean Lee, Hitch, Jaylon & Wilson must stuff Lynch in his tracks as often as possible. Looking for Lawrence to bring pressure in this game and maybe getting a call, but only once in this contest. Let's turn the game over to the passing game and get the DB's to come up with some timely pass break ups or if they feel so compelled, a few picks won't hurt any of our feelings.
Offensively, we're coming off a good, solid game and one where big plays were flowing like water. Maybe they startled us as we haven't seen plays like that too often this season. Of the two combatants the Cowboys are the more confident team and hopefully that comes out. Their defense this season has struggled so bad that they fired, the defensive coordinator, Ken Norton Jr, former Cowboy and 3 time SB winner. Their secondary has been unable to come up with turnovers and if memory serves me they rank last in getting INT's. Let's keep it that way and we'll be that much closer to pulling out this road win.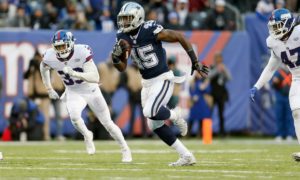 Offensively, I'm expecting the Cowboys to pound the rock, as usual, albeit with a few more touches to last weeks breakout player, Rod Smith. Doubt he becomes the lead horse, but he's going to get more work. He showed what he can do and coaches may well see if they can get a few more big plays out of him. Dak, had a great game last week. Not that they first three quarters were anything super special, but because the D was so good, he didn't have to press and force anything. His TD throw to Dez in the first half was a perfectly thrown and timed pass. He led Dez in stride, numbers high and it was off to the races. The O Line has improved their play as a unit as the seasons gone along and our tackles will be tested, but I don't see their top pass rushers being able to give them much trouble.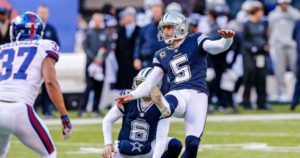 We should expect a bounce back game for Mr. Automatic, Dan Bailey who'll right his own ship with at least two field goals.  I'm seeing this as a 23-19 victory in a tight, down to the wire game. The young cats in the secondary come up with several big plays to put the game on ice!
The NFL owners who've been giving Jerry a hard time better realize pretty soon, that there's only one franchise that gets the ratings to bounce in an upward direction! Given that their contract with all the networks is dependent on those rating numbers, they should all hop on their private jets, take a limo to the house that Jerry built and get on their knees and bow to the franchise and man who sees to them continuing to rake in millions of dollars! The NFL needs to wake up and realize that they need the pay homage to the man who lines their pockets with gold, while any number of their teams are losing their fan base this year.