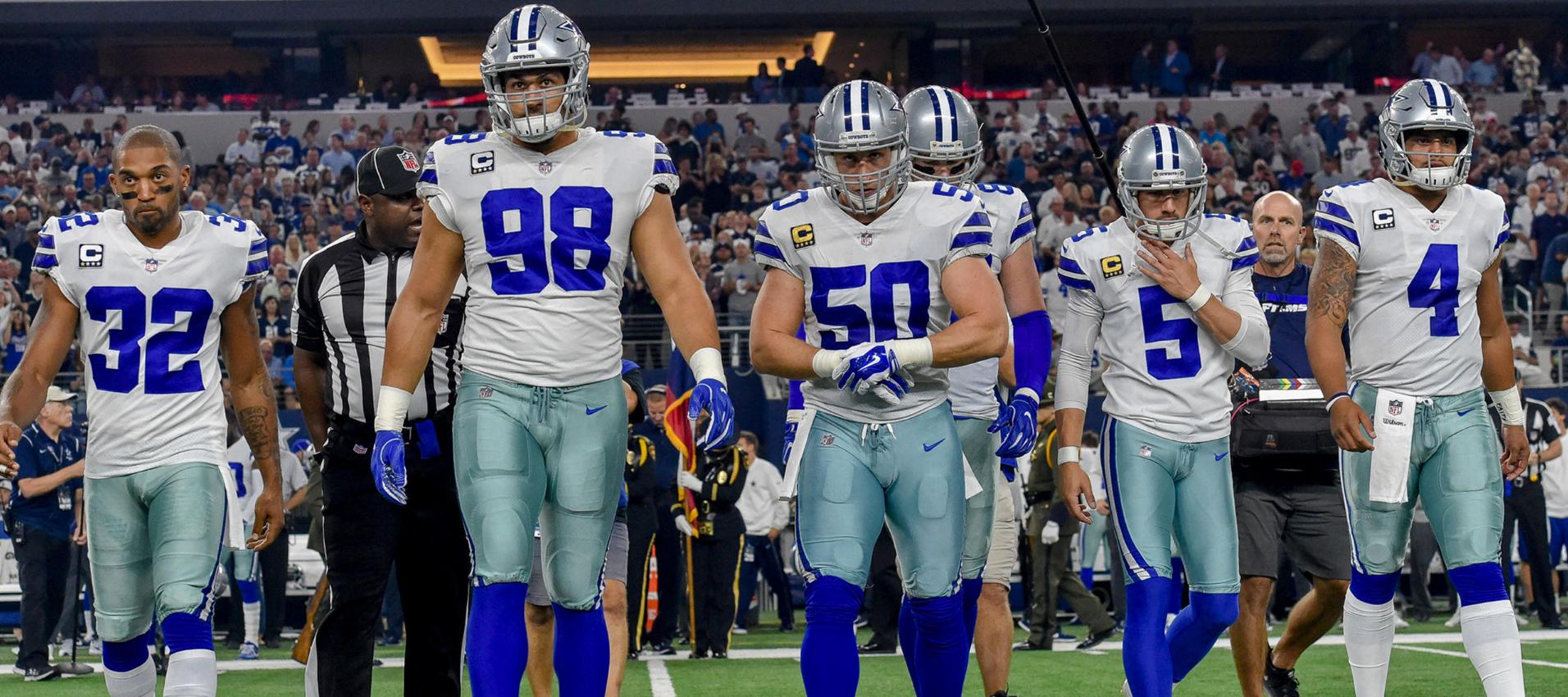 Only the second game of the season and this one is pivotal to the season. We whipped the Giants with an old fashioned beat down. Nows not the time to let them or anyone in the NFC East think we can be caught easily. This game breakdown will focus on gaining the lead in the game. Same applies to stacking up wins and forcing teams to press to keep pace. It's a mindset and mental advantage you want to get into your opponents heads.
We're playing a team in the Broncos, that we're better than, without too much question. Can they beat us in their building? Absolutely! That's their advantage and we have to take that away from them and their crowd. When you play on the road, there are two very important things to do before getting on a flight. First, pack your defense & then, pack your running game. If the Cowboys do those two things, they'll be off to a 2-0 start.
I watched the Denver game against the Chargers and it confirmed for me, what we need to do. Let's dig into the specifics of this battle. Offensively, we need a quick start, TD's not the FG's, will prove to be crucial. When called on to pass, Dak has to be sharper than he was in the opener! He was careful with the ball, as always, yet missed passes, he needs to make & expects to complete. The Bronco DB's, what they're really good at is holding, grabbing and clutching. In other words, they'll be holding on every play and daring the stripes to call them for it. What we don't want is for Dak to be facing third and long, as they'll be bringing pressure.
We need to run the ball often and fairly successfully, to keep them from coming after Dak on those passing downs. Von Miller is one of the best pass rushers in the game today. The match up of Miller vs LC (Collins) may be a difference maker in this game. However, I'm making Miller work by running right at him, hit him from all directions. Force him to keep his head on a swivel. Use our strength in the running game against these guys. This is a great recipe against all opponents, but these guys led the league in sacks last year. We have to keep them away from Dak and the best way to do that is get into manageable down and distance situations. Yeah, they'll load the box, nothing new to us, but its about imposing your will on your opponent. Zeke will get the tough yards on the ground. The Bronco's showed vulnerability on the ground Monday night, but once they got the lead, the Chargers abandoned the run in large part. Their DE's in their 3-4 were a little more stout than their team had last year, as they added weight up front. One of their starting DE's, Crick, just underwent surgery, so he's out.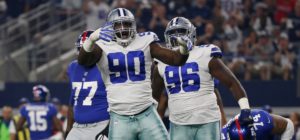 The recipe continues on, in wanting an early lead and forcing them to keep pace. I don't see Trevor Siemian as a QB that can play the "keep up", type of game. The Charger game was the first time I'd seen Siemian in game action and he left me a little concerned, should  they get the lead. In a close contest, Denver played very conservative and Siemian kept almost everything underneath. Showed a stronger arm than I'd expected to see and got the ball out pretty quickly in those short 3 to 7 yard routes. Once they had the lead they weren't afraid to let him take shots down the field. Siemian was also quick to cut and run if pressure was coming and he surprised with his agility and speed. Sunday night, Lawrence, Mayowa, Collins and company got after Eli and had him on the move the whole game. Plenty of optimism to think they can repeat that against an offensive line that gave up four sacks to the Chargers. If we can get ahead in this contest, then DLaw can pin his ears back and bring the  pressure.
The Bronco offense isn't special but they are content playing it conservative and letting their defense set things up for them with turnovers or good field position. They run a zone running scheme much like we do. A good sign is if Lee & Smith are clear to hit the holes and control their running game. If the "dynamic duo" can control their running game, we'll be in great shape to take them down. That's when I believe Siemian will be forcing a few and give us a shot at a few takeaways. Our secondary did a really good job last week. We should be looking for extended work by Chido this week with Orlando Scandrick ruled out of the game, following surgery. We're likely to see our 3rd round pick, Jourdan Lewis's first snaps in this game. Of course, my guy, Anthony Brown is looking to extend his team lead in interceptions. Byron Jones came out of practice the other day with a groin issue.
We can't take winning the first two games for granted, especially when you're up against a tough team and one which protects their home field advantage at such a high rate. Would be great to stack some early season wins.
Last week, we weren't very successful in getting the ball to Dez, with only two completions on nine attempts. Dak was high with a few throws that he normally makes. An effective Zeke, will allow Dak to flourish with play action passes and keep the Broncos on their heels. I nailed it last week that Zeke would get 5-6 receptions, the most in a single game in his career. There was such an emphasis on getting Zeke the ball as a receiver in Oxnard, that it just made the prediction pretty easy. Shouldn't surprise us to see that again this week. Expect to see a screen or two with Zeke.
Many may take these three players for granted but they're pretty special, literally. One of the great units in the league, is our specialists in LP, Chris Jones & Dan Bailey. Perfect snaps, make for perfect timing on punts and FG/PA attempts. Jones was fantastic last week with four dropped inside the 10 yard line, while Mr. Automatic, Dan Bailey, split the uprights on four attempts. If its a tight contest, this group may be the deciding factor in the game. Don't be surprised if Bailey punches one through from 60 yards on Sunday, for a career long.
I see the outcome going one of two ways. If we get out to a quick lead and force the Broncos to play catch up, the game could get away from them, especially if we are plus two in the turnover battle. In that event, we could see a final of 23-9. If we struggle to stop their running game and let them stay within range, then I'll lean on Dak to pull out a 19-13 victory for the Cowboys. The better QB does enough to get the victory and that's all that matters!