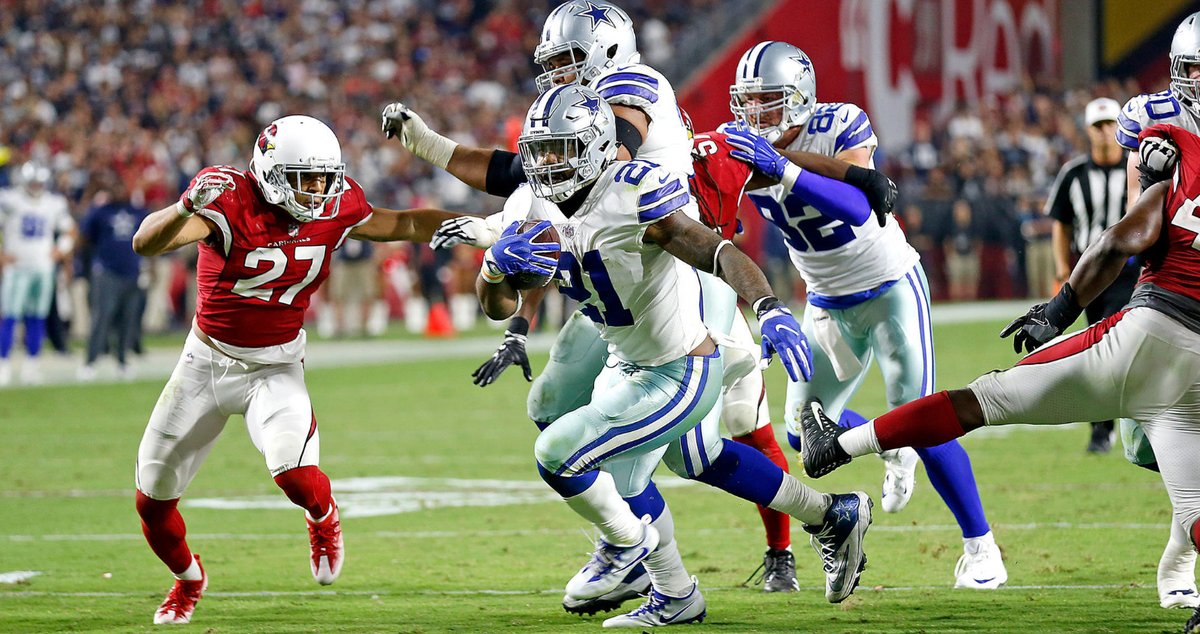 These are no longer the Rams under Jeff Fisher that were dreadful week in and week out the last few years. Fisher's out because he couldn't develop Jared Goff and an array of high first round draft choices into a winning team. Now there's a new sheriff in Los Angeles, Sean McCoy, formerly the OC in Washington. Very creative offensive coach who did a good job with the Redskins. Defensively, they added a coach that we're also very familiar with, Wade Phillips. Revenge might be on his mind, just sayin'! This won't be a walkover on Sunday and remember this, they played last Thursday so they get 10 days between games. We played on Monday and get 6 days to prepare. The Cowboys have elected to bypass padded practices this week thus far. FYI, the Packers, our next opponent played the Bears on Thursday night and they get 10 days to get ready for us. Ya think the NFL schedule maker is a Giants fan?
The biggest change in their team is their offense. Last year, Goff looked like a bust, or at least one that was thrown into the fire way too soon. His turnaround after three weeks has been mighty impressive. "Happy Feet" in 2016, smooth and under control in 2017. His QBR leads the NFC at 118 and third overall. They've added weapons to his arsenal, most noticeable to me, is Sammy Watkins. He should be a major concern to the Cowboys, he's big, strong and plenty fast. Don't sleep on Robert Woods, Tavon Austin or Cooper Kupp. If that's not enough weaponry, how about Todd Gurley? He leads the league in TD's and the Rams in receptions. Goff is pulling the trigger and has been fantastic in two of their victories. He's hitting on 70% of his passes and is leading the league in yards per attempt at a rate of 10.1. Let that number sink in for a minute. We're obviously facing a team, much like the Cardinals which look for the big plays downfield.
Now lets evaluate a few things in proper perspective when looking at the lofty numbers. The Rams haven't played but one team that we'd agree is a competitive team and that's our natural enemy in the Washington Redskins. That was the Rams one defeat. Their opening game of the year was against the Colts and without Andrew Luck, its a safe bet that they are challenging the Jets & Browns for the worst team in the league. Last Thursday they played what turned out to be a surprisingly entertaining game on Thursday night against the 49'ers, a 41-39 shootout. What we get are all these lofty numbers against bottom tier teams. They may not be "that" good, but they're in rhythm right now and that's a concern.
By contrast, we feel as though our offense is out of sync, but realize that we've faced three of the toughest defenses in three consecutive weeks to start the season. I don't want to use that as a crutch as we had a top five offense last year. My assessment, is that we've been out coached especially with our offense. After seven years, we should know that we have to get Dez on the move at times, to get him a two way go. Granted we have two new pieces on our offensive line, but getting stuffed is a matter of execution and who wants it more. Personally, I don't see the line getting off the ball with the same explosion at times.
Prior to the season, I looked at the Rams game and saw their defense as another major headache. After what I've seen thus far that doesn't appear to be the major concern that I was expecting. Plenty of talent on that side of the ball, but they've not really come together as a stout defense, yet. Brian Hoyer, torched them late in the game. They have an elite player, likely the best defensive tackle in the NFL, Aaron Donald. He appears to be nearly unblockable with his quickness, speed, power & hand work. He will certainly give us problems on Sunday. His line mate, Michael Brockers will be a difficult matchup as well. Alec Ogletree, Robert Quinn & Connor Barwin are their other pass rushers, a formidable group. What they aren't good at is defending the run, so I won't stop you from licking your chops. If we can rush for 140-150 yards we get the win, you can write that down! Their secondary is not something we should be concerned about to the degree of Denver, NY or even the Cardinals. Trumaine Johnson is their top CB, but he's not a top tier corner. Dez should have more opportunities and if we can get things rolling, then Beasley may finally get more targets too.
Keys to victory:
Defensively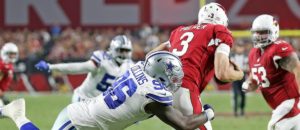 Control Gurley on early downs in both the running game & passing game (he floats into the flat, beware). Without Sean Lee (still an unknown) stopping them on the ground could be a serious challenge. Big game for Jaylon to jump to another level if he's out there flying w/o Lee.
Keep them behind the chains!
Get pressure on Goff, particularly up the middle, feed him toward the DE's. Lawrence & Maliek will be a focus of their O line, but their OL isn't special in pass protection. Keep the streak alive, DLAW with 2 more sacks! Why stop now?
Get Goff out of rhythm with that pressure, a few sacks may give him last years, "Happy Feet".
"Let's get physical" with their WR's, throw the timing off just enough to give that extra tick for Tank & Company! One of the best things to do against a young QB, is throw off his timing. Never let him get his rhythm.
Must rally to the ball, get a few turnovers, flip the field. Watch for Xavier, young man can make plays!
Offensively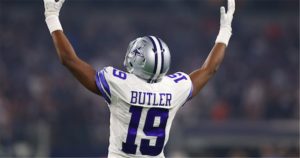 Loosen them up early with the passing game, take shots downfield. Wouldn't mind seeing them use Butler or Twill on double moves!
Have to block their front to get the holes for Zeke. They will send 5 & 6 guys on passing downs. The guys up front need to win their battles.
Let's not get behind the chains, need better success on 1st and 2nd down. Have to avoid the 3rd and 9's!
Attack Mark Barron the linebacker in the running game. He's no longer a safety, so lets see what he's got.
Roll behind Martin & La'ell, get them on the move and get Zeke in space
Let's get Dez going early
Typically it's harder to run the boots or waggles against a 3-4, but keep an eye on their outside guys and how they come down on the inside runs. If they crash down hard, then roll out on them, get Dak on the move. Just no more head flips! Looks great, is great, but not healthiest move in the long run.
Special Teams
Calling on Chris Jones to pin his punts inside the 10 and high directional kicks to limit return yards.
Switz to flip field position and bust one
Dan Bailey, just be Mr. Automatic when called upon
Offensively, we'll have our opportunities against the Rams. I'm concerned about our defense, slowing them down, especially early. If we can keep this from being an early track meet, then the advantage goes to the home team. Don't be surprised if this is a 37-31 game. The team with the best running game wins this match up! Predicting is a hard job, had you told me that Dez, Beasley and Witten would have only four (4) receptions last week, I wouldn't have thought a victory was in the Cards!
Take a peak of the preview from the NFL …….
Two QBs from the 2016 #NFLDraft.
Two of the league's best young RBs.

Who will come out on top in Week 4? #LARvsDAL pic.twitter.com/PjL5TsqW1p

— NFL (@NFL) September 30, 2017