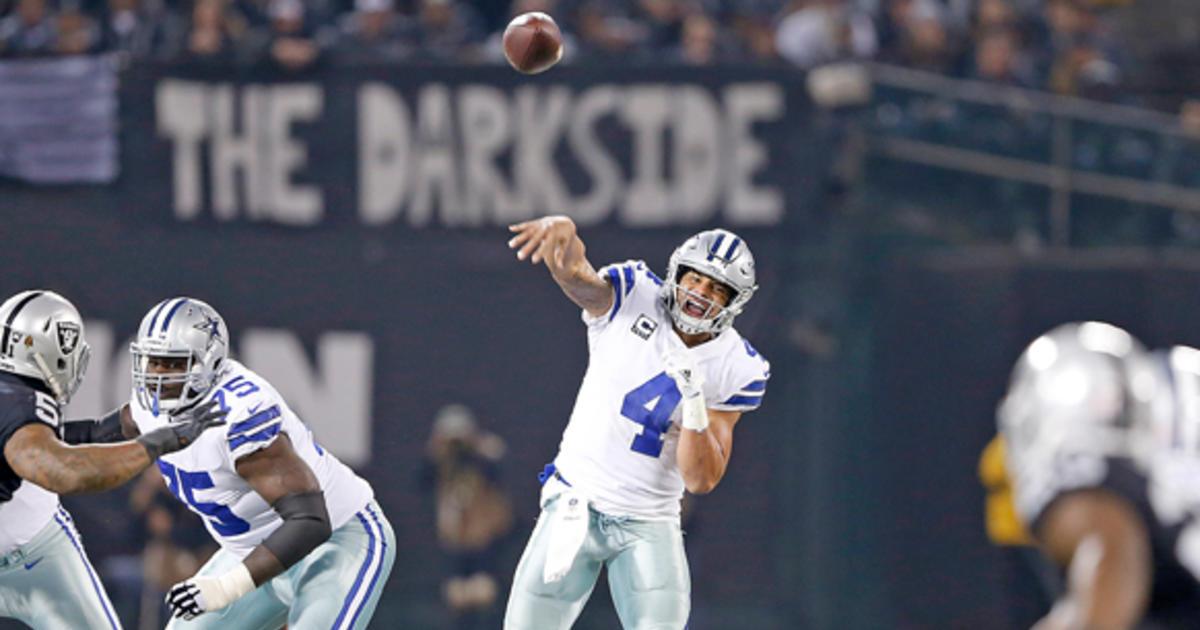 You've got to be ecstatic or grateful that we're playing these guys at AT&T. Granted we don't have a great record in our home games but Seattle is one place you'd like to avoid. Clearly their fans are a rowdy and loud bunch. That's what they're known for even when their team was mediocre at best. This is without question a huge game for both teams as they sit with identical records of 8 & 6. For the Boys to slide in to the playoffs, we need a ton of help, no thanks to some senseless defeats. Remember what I wrote about the Packers game, which was in our hands until that magical moment that brought on that loss. This game clearly kicks one team to the curb with one game remaining, so its all hands on deck and baton down the hatches and Katy bar the doors!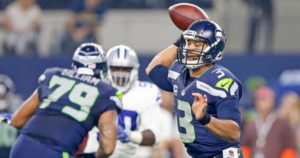 This game is all about the play of Russell Wilson and how he does in this game. I've never been a fan of his, won't start now. But you have to respect what he can do and that's buy time, get out of the pocket and extend drives that he can't do through the air. That is my main concern with him, his ability to bust out of the pocket and pick up first downs. You watch him and their drives consist of 2-3 completions and 2-3 of his first downs running and they get on the board. They have no running game with backs. Wilson sits with a little over 500 yards rushing himself while the menagerie of running backs doesn't have 500 combined. He's there only runner that's in the top 50 of the league, sitting at 33. That literally means the game is in his hands on virtually every play. He can break our backs if he can pop out and pick up those first downs. Don't even think about putting a few licks on this guy. He's too quick and rarely if ever, have I seen him take a really good shot, enough to make him think twice. He's either running out of bounds or sliding to keep from harms way.
I'm not high on his receivers but with him getting outside the pocket, they have a way getting open for a few key plays. Last week, Wilson was sacked 7 times by the Rams, who have a few top players up front. Wilson's been sacked the 5th most times this season, which goes back to their weak line and lack of a running game. Can the Cowboys get pressure, the answers, probably they can? But getting him down isn't our strong suit or does he bust out and hurt us while on the loose? There's the rub that we have to be watchful of out there. Know full well he's going to make some plays, that's going to happen. Harassing him may get a few thrown to our guys. Can we choke off the lanes, is my objective? Not fond of putting a spy on him but maybe a few plays to mix it up! Maybe use our Wilson on their Wilson. One thing to be aware of is that in the past Marinelli's run a good scheme to hem Wilson in. They'll know what to expect but can the Dallas players execute? DE's can't rush past Wilson, that's key to stopping him. Pete Carroll's, another person I'm not high on, but I respect what his teams accomplish. They don't ask how, just how many! Always despised his teaching a clutch and grab type of defensive strategy, knowing that you'll only be penalized just so many times in a game. One guy became an All Pro that way and rarely gets called for what he does on every single play. I know, he's out for the year, but that's how I see it. I'm very excited about the potential of the Cowboys secondary with Chido, Jourdan, Xavier & the playmaker of the month, Jeff Heath. We may be seeing the start of a really solid group on the back end and I'll take my chances that they can do a good job against Seattle's WR's and let Byron work on Jimmy Graham.
Defensively, they're much like we are with or without a certain player. For them its Bobby Wagner, also a linebacker. They were torched since he went out, so his health will be a factor in this game. He's dealing with a strained hammy and his teammate, the All Pro safety, Earl Thomas, didn't think he should have played at all last week. They were torched by the Rams and Todd Gurley for several big plays, both running and out of the backfield. We are welcoming back our stud running back this week who's very excited to be back out there. After their extremely poor performance last week, Carroll's riding roughshod on them this week. You can take that to the bank, challenging them in countless ways. They're also aware of who they're playing and the featured game on Fox this Sunday, Christmas Eve. What more would they like than to douse the hopes of the Cowboys faithful? I have to believe they'll bring everything they've got so withstanding an early barrage will be mandatory for the Boys to pull this one out. The last few games they haven't been able to score in the first half either, so they're not firing on all cylinders! By the same token, they've won their last three on the road.
The good news, maybe the great news of the week for the Cowboys is that ZEKE's back! Yes, the six week hiatus is over and Fox & the NFL are ready to cash in on this week's ratings bonanza, courtesy of Jerry & America's Team! Naturally! The bad news is that Tyrun Smith will likely be out of this game, leaving Byron Bell to man up on Dak's blind side as he faces Frank Clark, a much quicker cat. But then again, we have the best blocking RB to help out and I'm sure we'll widen Clark with a TE and give some help chipping the guy.
Now that we have Zeke back what will it mean? Well we just said we've got the blocking aspect covered. If Wagner's out or limited, then look for Thomas to drop down in the box to help out. That will open there pass defense, so there should be opportunities to make them pay for scooting a guy down to help against the run. Dak's got to make them pay for such arrogance!  Executing downfield plays would be great, but taking shots will make them a little cautious. Zeke being back should open a few routes for our WR's, if not, somethings seriously wrong. The WR's should be able to take advantage at all levels on the field. A major plus with Zeke back are that scoring TD's in the red zone can increase to 75% or better and conversions on 3rd & short or 4th & 1 should have the fans feeling better about the possibilities to convert those situations.
Zeke must get 25 or more touches to win this game. But for me the number one key, is controlling Wilson, keeping him in the pocket. They can't allow him to beat them to the sticks for drive extending drives or being able to roll out for easy pitch and catch throws. He has to be forced to stay in the pocket and have it collapse around him. Given his shorter stature, its helpful to force him to throw over the top of your D Line.
I'm seeing a 31-23 or 27-20 victory in this must win game.
Merry Christmas to all and a Happy & Healthy New Year!
Let us remember what's truly the most important at this time of the year. John 3:16-17 works really well & may God Bless you all!