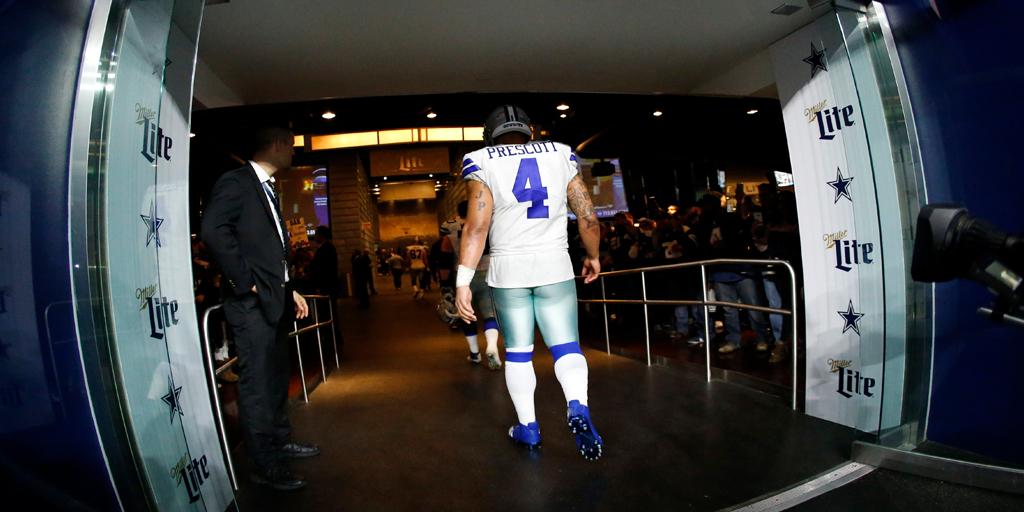 Today's attempt at playing football had to have left you with an empty feeling. We started the game with such hope in getting this win. After all we were getting Zeke back and surely he'd make a big difference on the Cowboys offense. Get inside the red zone and he'll cash it in, right? First, you have to hand him the ball and they didn't when needed most. The season never really got a head of steam, the team never got it going. Two steps forward, two steps back. Just how the seasons gone this year. Tough to be the top seed in 2016 and we're bounced from contention for the playoffs in week 16. Doesn't add up on many levels. We'll get into what went wrong after the seasons officially over.
Its gut wrenching to think how well the Dallas defense played overall in this game only to have it slip from our fingers. Victory snatched away by our own offense or whoever they were trying to portray. The defensive unit only gave up 136 total yards to Seattle. They produced 8, yes eight tackles for a loss and toss in 3 sacks for good measure. They only gave up 2.5 yards per play. If you knew those stats before the game, you'd think that the game was in the win column in a walk over. But who knew, that we'd have three turnovers and Dan, the Man, would miss two FG's. The defense, naturally, was led by All Pro snub, Sean Lee and the unit was very good. Being fare they did allow two drives by the Seahawks. The first was certainly annoying, following the fumble by Dez at the Seattle 42. We get the fact that he's frustrated out there and we'll dip into that here and in the post season, but he's not a rookie, so carrying the ball like he did, he might as well have been one. We were up by 6 at that point and Seattle was playing as though in quicksand, going nowhere. The fumble kickstarted their dormant and lethargic offense. After all the solid play by the defense, to that point, we'd find our Boys down, 7-6. Fortunately, Dak was able to get them into field goal range to regain the lead just before the half.
As anemic their offense was up until that fumble, ours wasn't a whole lot better. Zeke's return while bringing a boost to the team, did little to get Dak going in this game. Tyrun Smith, gave it a try but only lasted a few plays and his back up, Byron Bell did have some tough moments. Zeke wasn't able to pop any of his runs, but seemed to consistently pick up 4 or 5 yards on most of his carries. Converted those pesky 3rd and 1's each and every time. But it was Dak who struggled mightily in this game, aside from the interceptions. He never seemed comfortable in the pocket and with reasonable cause as the Seahawks were pressuring him from start to finish. He took some serious shots as he's done much of the season. He ran for his life and escaped several times but the cumulative efforts of the Seahawks were victorious in getting him out of his rhythm. In listening to the broadcast, our own former QB, Troy Aikman was calling for the all too obvious one on one coverage that he's seeing for Dez on the outside. He kept saying, they have to take that shot at some point! Time after time he's alerting us to this and the amazing part was that Dak would turn towards the opposite side and throw the little 4-5 yard pass toward someone other than #88. After awhile it makes you wonder what in the world is going on? You play the game to get a 1 on 1 situation with your #1, elite wide out. You scheme for this very situation to happen, you pray for this and here it is and the Seahawks, they play into our hands willingly play after play and we don't even bother to try, nor look to that side with any regularity? Puzzling, isn't it?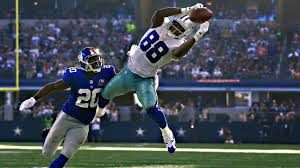 Jerry's paying a load of money to Dez and the teams not calling his number down field any longer or Dak is just too cautious in taking those shots. Dak seems to throw to Dez in the 3-5 yards range more times then I care to remember this season. How many throws have been over his head, five feet in front or behind him? How many good throws has Dez dropped this year? I'll be spending time this off season breaking down the offensive snaps to see if my suspicions are valid or not. Just get the feeling that Dak doesn't want to take shots down the field and to me it's hurt this offense this year. We have one of the great WR's in the game, but not this year. What has gone wrong, it must be figured out by those above my pay grade! They must find out why Dak had the best season of all rookies all time at QB last season. While I expected a fall from that level, it was more that the bar was off the charts then any specific shortcoming. A major problem this season stems from the offensive line as we slid La'ell from guard to tackle and inserted Cooper, who it took awhile for him becoming serviceable. This season has not been kind to Tyrun Smith with back and now a knee injury. His absence in the Atlanta game clearly cost the Cowboys any chance of winning that game.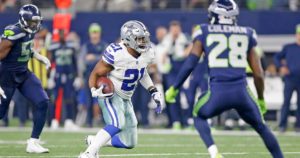 Prior to the first missed FG, Dallas had gotten to the 4 yard line and its at this point where the inexcusable happened and where we all were likely mystified if not stupified (Lil Abner reference). Believe it was last week where they tried three times to slam it in from inside the 5, albeit without Rod Smith toting the rock. But ok, it was without Zeke. I was listening to Mickey & Broaddus this week and they were quick to jump on the table and said that had Zeke been in the lineup, they would have like our chances for punching it in. They would have handed it to him on 4th down from the 1 if necessary. Well here was our chance! Inside the 5 and Zeke's in the lineup and bam, whoa wait a minute, what, no handoff's to Zeke? Seriously? Instead we lose about 20 yards and Bailey misses the relative chip shot. Clearly he's not been right since his return from injury. Now these Cowboys were going to need two scores, but you'd sure like to put 7 on the board and lighten the burden. How do you not call Zeke's number inside the 5? I know that Seattle's keying on him, but how did that differ from the previous three quarters of play? I've been a big advocate of Linehan's but this is the 2nd time this season, where the play calling left something to be desired. Now, as a former coach, we know that your play call that doesn't work, will have you hung in effigy somewhere, while a play that works, merely buys you another opportunity to call one where the crowd can call for your head. I'm sorry but how do you leave your Ferrari in the garage? I'm truly baffled by that. Heck, if I'm going down, I'm doing so with my best players, giving it their best. Its my job as a coach to find the best plays with the best players at key moments. If you can stop my best, then more power to you. But if I don't use my best players, shame on me!
I've written about the small area of field we work with without Zeke, these past few weeks, but today that "box" was extremely small and against predominantly man coverage. On one hand, we can all appreciate Dak not wanting to be careless with the ball, but the interceptions are piling up. Way too many balls popping up and off WR's hands or behind them all leading to getting picked. Last year Dak threw all of 4 measly interceptions. This year he's thrown 4 picks alone that have been returned for TD's! Today's overthrow was a deflating moment in a game that you needed to win in order to remain alive. It proved to be fatal!
Tough to watch the 2016 NFC East champs go 3-5 at home this year and only go 2 & 5 against teams with a winning record. Bizarre season, absolutely! Remember we lost to the Broncos who were immediately deemed the team to beat in the NFC West, only to fizzle and sit at 5-10. Or how lucky were we that we faced the 49'ers prior to the Garoppolo magic tour bus? There will be a lot to review, a lot to consider going into the 2018 draft and a new season. We'll do all that after the final game of the season against the Eagles.
A Taco video here:
????? #SEAvsDAL pic.twitter.com/LKXV0HyzoL

— Dallas Cowboys (@dallascowboys) December 24, 2017
Yes, there's a single game left, playing out the string so to speak, but we've seen a defense being built the last few games. How far they've come as a group. Granted the closer is Sean Lee, but we've witnessed the coming out party for Demarcus Lawrence. We've watched a couple of rookie corners, Awuzie & Lewis, lay claim to their respective positions on the outside. Given snaps, Woods & Frazier did some nice work in their time on the field as the season went on. A raw rookie DE, has shown that given snaps he can be productive. He's learning the position and it will only make him better going forward. Prior to the season, I said he's a player needing time having only played a 4-3 system for one year in college. The growth of Jaylon Smith in his return from a horrific injury was a major story line this year. It will be interesting to see how the team deals with Anthony Hitchens, who had a very solid season once he returned from injury. He's due to be a free agent this year.
There's plenty of good things that happened this year and its really been on the defensive side of the ball. For me, the improvement had to be on that side of the ball if we're to ever win the game we all want. Now, I see the offense in need of serious help, or else! We love our Cowboys and always will!
Merry Christmas to all and may God Bless you and your family's!
Today may have been a defeat and it pains us all, but let's remember what Christmas really is all about and we'll realize it was one of the two greatest days in the history of the world! From the book of Luke, chapter 2, verse 11, For unto you is born this day in the city of David a Savior, who is Christ the Lord.