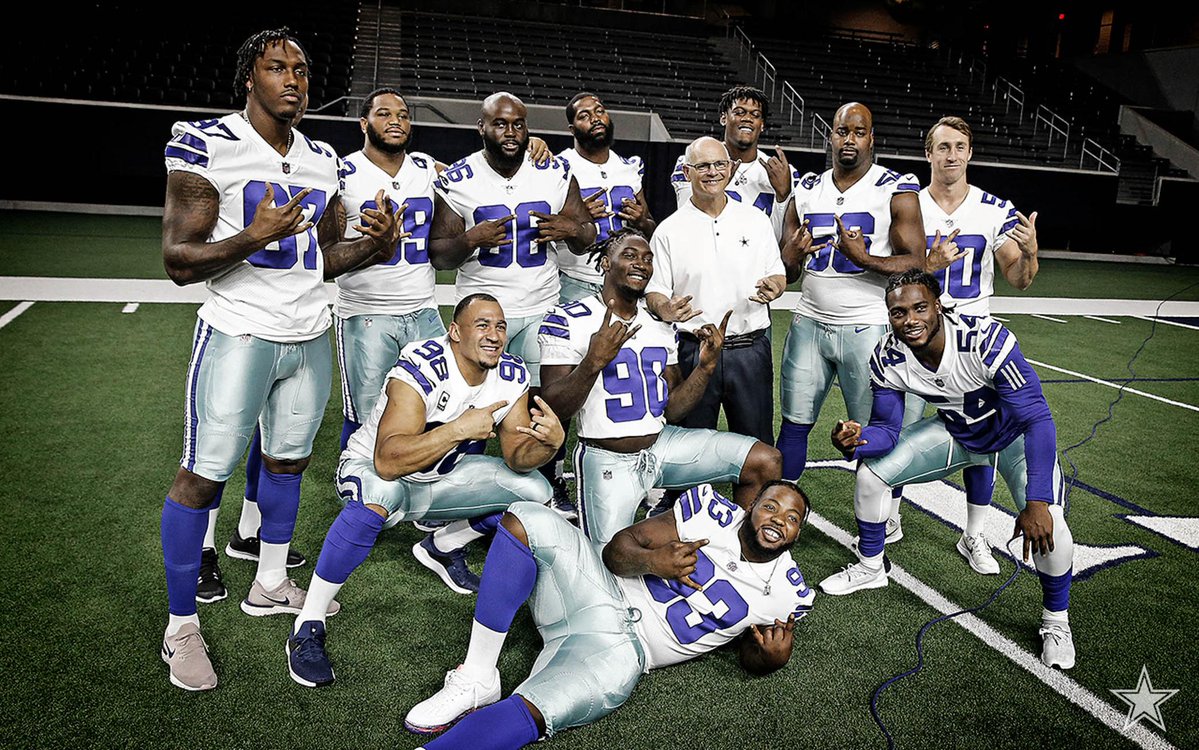 Sunday's loss to the Redskins, puts the Cowboys in the role of chaser, at the very least. We were treated to another gritty performance by the defense only to be let down by the offense. The offense has been totally inconsistent, particularly on the road this year. In the Romo years, I begged for this caliber of defense! I've written several times that all I'm seeing is teams selling out to stop or control Zeke and daring Dak to beat them. They don't believe Dak can do it and I realize that its a huge mountain to climb. Without a doubt that's what the defenses should be doing against the Cowboys. That's how the HC in New England approaches every game. Take away the playmakers and every game is winnable. Its a simple approach but when the man wins more SB's than any other coach, its not a bad idea to replicate the approach. The path for this Cowboy team has us looking up in NFC East, with a fairly steep hill to climb and we haven't played the defending champs yet! When the Redskins get the W against this Dallas squad, you know things are bad.
My notes on Sunday indicated that the field was tilted. Until the final Cowboy possession, the Boys were buried deep in their own territory, from the 10 to the 26 yard line to start their drives. Never saw anything resembling a short field, in a game where field position proved to be of vital importance. I get that Alex Smith is probably the QB with the fewest turnovers every year. However, our offense didn't move the ball enough to flip field position at any time in this contest. If you knew that the Cowboys yield 13 measly, stinking points, you'd bet everything you've got, on getting that victory. The defense has made victory possible in every game, but the offense can't do its part.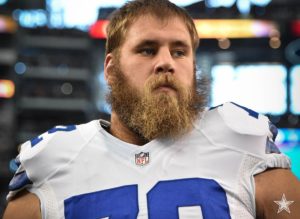 What gets me in each of our losses and even at times in our wins, is the struggles that the offense has. There are those who point to the line not being at its best or what we'd come to expect. Can't play without an All Pro, perhaps the best at his position, a rookie guard who's converting from an offensive tackle in college and then a back up guard playing center. All things considered they've done alright, but not great, not elite. That the WR's aren't that good or the TE's are not #82. For me, it comes down to the QB position and its not a critique that I come to easily by any means. When you're on the road, you have to get the ball out quickly and Dak wasn't doing that and rarely does. Its quite clear to me and s/b to all who saw this game that Dak doesn't see the field with any sense of anticipation. A trait that every elite QB has. He just doesn't read how things are developing and misses great opportunities. We all got to see the Jags game where Zeke was uncovered on a flag route that would have been good for a TD. Fortunately the play after that, Dak ran it in from the 17. In the Redskins game, two WR's were a step from coming open in the red zone and he didn't see either of them. This is a week in and week out occurrence and its killing this offense. It just looks as though he can't see, in his mind, how the play will develop? QB's have a ton to know on every play. The QB's have to know when they look at a defense how to adjust routes, protections, etc. They must have a visual of how the play will develop, based on that pre snap look. Sadly, I can only come to the realistic conclusion that it takes him too long to figure it out. Its his third season as the starter and he's not getting better in reading defenses and knowing where to go with the ball. We signed Deonta Thompson for his ability to go deep with his speed, but Dak's never taken a shot downfield with him. That becomes some of my fear with Amari Cooper coming here. I'll do a piece on that trade, but if Dak keeps playing like this, then, what good is the trade?
I can rail about this offense from now till the end of the season, but we're wasting the best defense we've had since the early 2000's. The good news, is that this defense has the ability to be even better this season and into the foreseeable future. We may have one of the top five linebacking groups in the league. If you're not jacked up watching Jaylon, Lee & KVE, then you're missing out on special players, making special plays. We're getting really solid play on the back end with the young bucks in the secondary and the D Line is providing consistent pressure, aided by those LB's collapsing the pocket. Its a bit strange that a team giving up as few points and yards as they are, that they're not getting more turnovers. Its baffling why that's just not happening with any regularity. They've done very well by past comparisons in getting "3 and outs", but the offense isn't capitalizing in putting up points or getting first downs of their own to flip field position. In this past Sunday's game in the third quarter, they only got 6 offensive snaps! Try to absorb that number and you can see the huge shortcomings. Another disturbing thing in the Redskins game is that they gave up as many yards on the ground as they did, particularly to Adrian Peterson. No disrespect, but I/we, expected to keep AP under control. It allowed them to control the time of possession, the pace of the game and the field position. Yet, the defense kept them from scoring but those lousy 13 points. The turnovers certainly proved to be the difference in this game.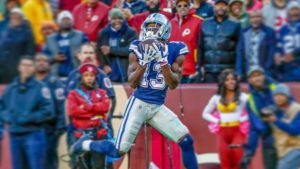 We had one highlight offensive moment on a well run and executed route by Michael Gallup as he froze the defender and blew past him for a 49 yard TD. Unfortunately its getting old in how they're losing these games and there's little they can do to address the core of the problem. I commend the front office for doing whatever they can to improve the team by the trade for Amari Cooper. In doing so, they're not looking at the position where the problem really is in my humble opinion. The reality is that somewhere in the next year or two they must move on from Dak as the starter and look to find a QB with more tools on his tool belt. Its a shame as Dak is a great competitor, giving it everything he has on every play. But three years in, you have to expect growth in his handling of the offense.