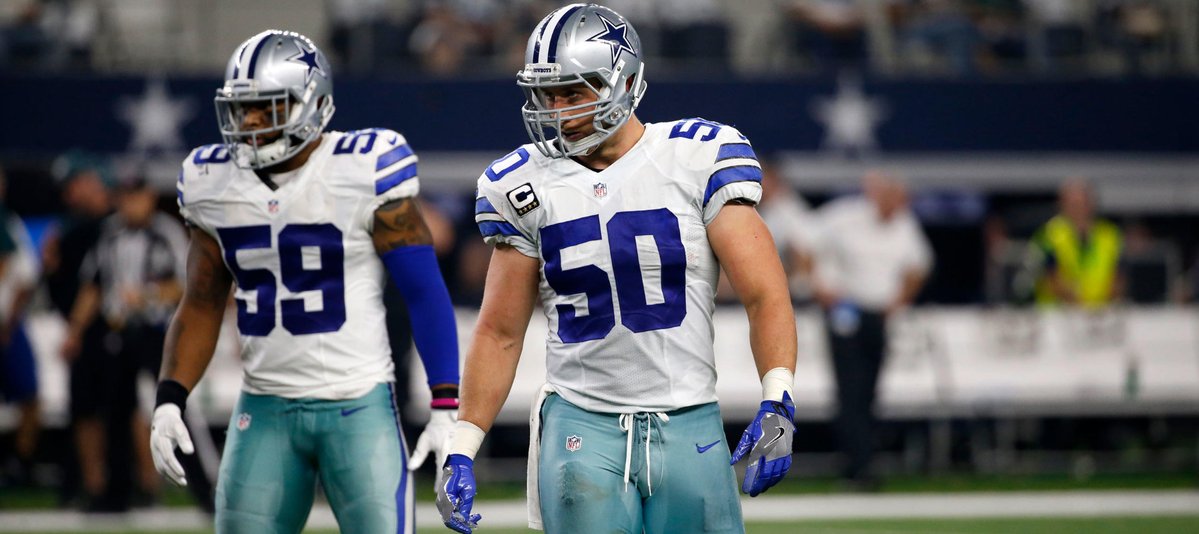 The "Bye" week is behind us and its time to get back to football! Oh yeah, Hitch & Lee are back and may be the keys to the game. This was a tough week for fans, coming off two straight home defeats and having to sit and watch our division rivals all getting a victory. Gut wrenching! We get to face an old nemesis the San Francisco 49'ers.  Still have nightmares of playing them in the 80's and 90's, the Clark catch has left lasting marks on the ole forehead.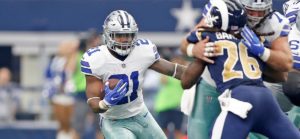 We may have some good news, as it was just announced that in NY, our main man, Zeke, won another temporary restraining order. That's not the purpose of tonights blog, but it's important to pass along. Based on what I've read one of the judges questions whether or not Zeke was afforded "fundamental fairness" in an internal arbitration proceeding. Those are important and powerful words, that we'll be hearing for quite some time. That makes this about the crucial issue, did Zeke receive a fair judgement based on the overall investigation. The woman who interviewed Tiffany Thompson, six times, found no grounds for the suspension. Now its actually possible that the whole thing can be dismissed and overturned. It will be a long legal battle. In the meantime he should be cleared to play this weekend against SF.
Back to tonights take ….. We're coming off two tough losses at home and we've had that gnawing at us for almost ten days. Now the road gets a little tougher as three of the next four games are on the road. The opponents upcoming are SF, Washington, KC (home) & Atlanta followed by Philly. After watching us getting shredded on the ground by Gurley, then rookie Aaron Jones leaves us wondering, who can we stop from running roughshod over our defense? I thought that the Rams game was a must win and after losing that game, it made the Packers game an absolute must win. Well what does that make the 49'ers game now? Makes me feel like we're on the equivalent of "double secret probation", but in football terms. We're pretty darn close to being desperate for a "W"!
This is clearly a game that the Cowboys need to win to return normalcy to the locker room. We don't need to jump off any bridges given that with better execution on 2-3 plays in these last two games and they're 4-1. No matter, what the record the scars are still there. This game will come down to the ability of Lee & Hitch stepping in and stopping the run.
Don't be fooled by the SF record of 0-6. Their last five games they've lost each one by three points or less. They had their shots to pull out a couple of those. They don't seem to do anything special, but they are playing hard, never giving up. When you're not a good team, you fail to execute and that's precisely what you see in watching their games. In their most recent game where they stormed back from a 17 point deficit against Washington, they must have dropped at least five passes. Hoyer, had been their starting QB, but he got a pretty quick hook by Shanahan and enter the rookie, third round pick, CJ Beathard. Young man wasn't afraid to stand in there and let it rip as he brought them within a few plays of winning this one. Beathard checked it down a fair amount, content to take what was there. Using Hyde in space is a good idea, he's a quality back. At other times he'd rip it down the seams against their zone coverage. There were times he'd get a little too aggressive and defenders got their hands on the ball. Other times he'd stay in the pocket a second too long, take hits and get loose with the ball. The pick he threw, was a desperation pass on 4th and forever. Don't put a lot of stock in that, but he'll put the ball up to get it out of there and he just might give us a shot at a few.
Our concern in this game should center around Carlos Hyde, their running back. The former Ohio State Buckeye is sitting tenth in rushing yards. Do I need to go on? Stop Hyde and its my contention that we escape the Bay Area with a win. The good news for Dallas is that they're getting Sean Lee & Anthony Hitchens back from their respective injuries. Dallas is in desperate need to control San Fran's running game and these two returning players may be key to the outcome. We're only asking for a few of their runs to go for negative yardage or shut down in the hole. Just a few can go a long way toward getting the defense off the field and perhaps turning decent field position over to the offense. It became clear that Jaylon was playing far more snaps than he should have until that leg fully heals. Still like to see him get 10-15 snaps in the game. Fewer snaps, he might be more impactful too!
San Fran's defense gets after the QB pretty well, but were gashed a few times by the Redskins running game. They pressured Cousins pretty well, but he burned them as well, with same well timed screen passes. Is it too much for the Cowboys to run a few screens? Watching SF's run defense encouraged my expectations for the Dallas running game. There were holes that one could envision Zeke taking advantage of and making this an enjoyable game. We can dream can't we?
Expect SF to come out scrapping behind their new starting QB, which makes it imperative for the Cowboys to match that early intensity. It would be presumptuous of me to say the Cowboys will shut down their running game. Can we pray for "controlling" their running game, say to the tune of about 85 to 100 yards? That's far better than the 150 a game they've given up in the three losses. If we can get a two score advantage with five minutes remaining, then we may have the confidence that we can hold on. These 49'ers are good enough to take this game, so don't get all complacent. Remember the last time we played up there? We were much the best team and there was San Fran with the lead late in the game. Tony returned, broken ribs, punctured lung and all out to tie it up in regulation. In OT, Boys came out, Romo hit Jessie Holley on a post which he took to the two. Then perhaps the most important kick in the life of Dan Bailey, won the game, seconds later.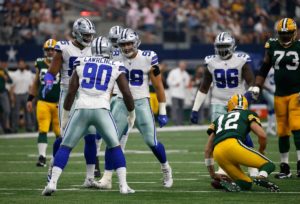 It's imperative that the Dallas offense not turn the ball over. San Fran's a team that doesn't execute in crucial situations, so we can't give them an extra possession, better field possession an easy score, etc. Why make it easier for a struggling team? If we don't turn it over, my expectation is that Dallas ends their losing streak. We have to get this rookie QB off the field with a few sacks by DLaw & Irving and pressure him to throw the ball in our direction. By all rationale analysis the Cowboys should win this one and I'm looking at a win of 8 points or more. If they don't follow the script I've laid out, then it could be another game with the margin being three points or less. Hopefully, they follow my game plan and make it a nice flight home!