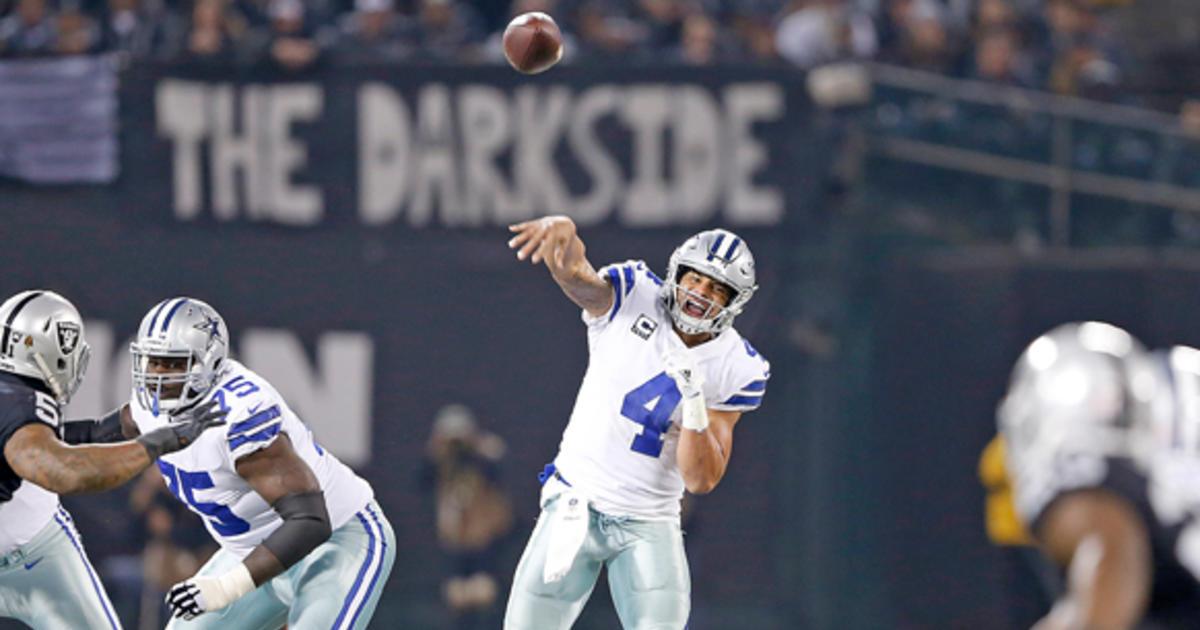 I've alluded to issues that there is a major problem on offense. Granted there are a slew of challenges, but the center of them can't be denied much longer. In tweets after the game, I shared with @gametimeguru, that I'm pretty sure where the problem is but until reviewing the All 22, I wouldn't give a knee jerk reaction. I've wrestled with this decision for quite some time, but it can't be ignored.
We all watched another dreadful offensive performance on Sunday. The game plan was puzzling as they didn't appear to attempt to repeat any aspects of the offense we saw against the Giants. We keep hearing about not executing properly and yes, that's true on certain plays. We saw two INT's that hurt, a crushing fumble by Zeke in space after a 20+ yard run, then Zeke stepping out of bounds before coming back into play. Yes, all poor execution by the Cowboys and good teams don't fail to execute very often. In my last column I wrote about needing consistency and after three weeks they are consistent in failing to execute. That's not a recipe for success. The problem revolves around the QB position from all that I've seen.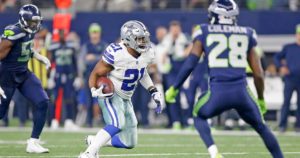 I've watched games on the All 22 from last season and this season and there's a sad consistency that I can no longer ignore. During the off season I was hoping things would have improved with one particular player, but its not. Hate to say it but the QB that we saw in 2016, has not improved sufficiently in any area since that season ended. We sloughed off last season's dismal ending due to Zeke's issues, the injury up front on his blind side with Tyrun and that debacle with Chaz Green & Byron Bell. There's a systemic failure which I've written about in some detail where I had concerns with. It's still hard to know the plays called, who's the primary, the 2nd look, etc based on the All 22. But when you slow the tape down, I look for the little things and here are a few things that I see that are rather disturbing. Yes, some will be repeats of what I've said the past. It just can't be ignored any longer.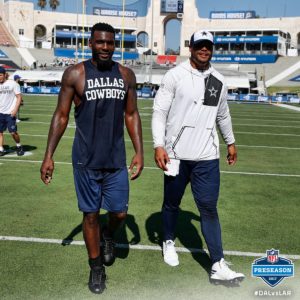 All to often Dak takes his first read on his primary and comes off that guy quickly and checks it down. The Boys are getting behind the chains with the short check downs and inability to connect on 3rd down or failure to get the necessary yardage to keep a possession alive. His completion to attempts percentage doesn't look bad, so the flags aren't up as much as they should be, but if you're not converting 3rd downs, its of little good, other than a little more favorable field position. Rarely, very rarely, will he take a shot down field when his WR has a step on his DB. Dak at times just won't make the throw unless his man is wide open, like his days in college. This is the NFL and being open in the NFL is sometimes as simple as having great position on a defender, working leverage to their advantage. The really good QB's can put it on their guy where only he can get it. The good one's can throw a guy open. Dak doesn't do that. Dak's accuracy isn't at anything near an elite level. Rare that he hits a guy in stride. He did better against the Giants, but not good against the Seahawks. I analyzed his passes last year to Dez and that was evident time after time. Dez led the team in "drops" but some of them called for all world receptions, as they were high, low, wide, behind him, etc. Early in Sunday's game Dak had opportunities and failed to make a good throw or place them where his guy could get it. His footwork isn't great in the pocket at times, he'll throw flat footed and has little on the throw. As the game went along, he got more and more pressure and he fails to feel it and adjust in the pocket accordingly. His pocket awareness just isn't the best at times. On the one 3rd down conversion to Beasley, he actually had 3 guys open, one on a vertical route down the seam and another crossing to the right. He  made the right throw, the easiest and clearly #11 was wide open. However, he had the vertical route that if he could make that throw, then we were looking at a minimum of 40 yards or pay dirt. As we saw in the Giants game, taking a shot and completing it can back off the defense. Didn't try anything last week. Afraid of ET, well you found him twice without really trying. Needed to back ET off and didn't do it.
Dak's a great competitor and we've all felt greatness was inevitable for him based on 2016. But that performance is now two years in the rear view mirror and things are no longer working. Just don't see any improvement in his game. An opinion I really respect is that of Bryan Broaddus, who watches tape till he drops. He felt that with an offensive line of the caliber of Dallas's with an assortment of All Pro's and one of the best running backs in Zeke, that it was a young QB's best place to excel. The offense wouldn't have to lean on a young QB. It would be the perfect place for Dak or whomever. They've done as much as possible to make this offense Dak friendly, given the addition of 2nd round guard to add to their top shelf offensive line. They've added solid route runners in Allen Hurns, Deonte Thompson & the rookie, Michael Gallup. While releasing their all time TD receptions leader, Dez Bryant, who admittedly wasn't the most solid nor consistent route runner. Dez's frustration with Dak, in my opinion played a major part in the team deciding to release Dez and go with their franchise QB.
Problem now is, whether or not Dak really is their "franchise QB". He shows the heart, the competitiveness but if you are always late in seeing the field and knowing or anticipating where your receivers are there is a serious problem. To paraphrase Cole Beasley from the other day, we're open, that's all we can do. It may not have been his intention to throw Dak under the bus, but that's effectively what he did.
Unless there is a complete turnaround and a level of consistency from Dak, then this team is destined for a really tough year, when expectations for the team were fairly high. The team has to make a decision on Dak for a new deal. Right now, my vote isn't in favor of such a move. I'd be more inclined to draft a really good prospect. Dak at this level of play will not get this team anywhere near their goals w/o the improvement expected in his game. This teams talent should be attain a record of somewhere between 9 & 11 wins. That was my personal preseason expectation. But after seeing these three games, I can't remain silent. Anything beyond 8-8 would be a gift from the defense. The offense shows little to no consistency. Even the Giants game was really the fast start in the first quarter and one drive in the 2nd half. Otherwise the offense put us to sleep. We are wasting valuable years with All Pro lineman and an extraordinarily talented RB's with a QB that probably falls in the bottom third in the league, when you're truly honest with the evaluation.
In the back of my mind is the scouting report on Dak coming out of college by Dane Brugler, saying that he'd be a great backup QB, but that his lack of accuracy would keep him from being much more than that. I'd love to do a mea culpa and say I'm wrong in my evaluation. My regret is that I didn't write what my eyes were seeing in the 2017 & now 2018 season. When Jason Witten took the ESPN gig, I wondered if he saw that Dak wasn't taking them to the promised land of the NFL? I can only tell you my thoughts on that decision. The eyes of a fan deceived me from reality!
We go into the game with Detroit and as a fan, I'd say we win this if we spread the field a little and ride the big guy, Zeke down after down. Use play action and we can get this one. But we'll still need a few completions on 3rd down and that remains a concern. If the Cowboys get behind, it will be another long day. The home crowd needs to spur the team on, but I'm guessing that the crowd will be holding their breath in seeing if the offense has any mojo. Three and outs will take the crowd out of this game. The fan in me says its a win, the analyst part doesn't see a cohesive, consistent offensive unit and a victory will be elusive.
If the offense can't get going, then the guy who chose Dak as the franchise QB, may soon be out of a job at seasons end, if that long.