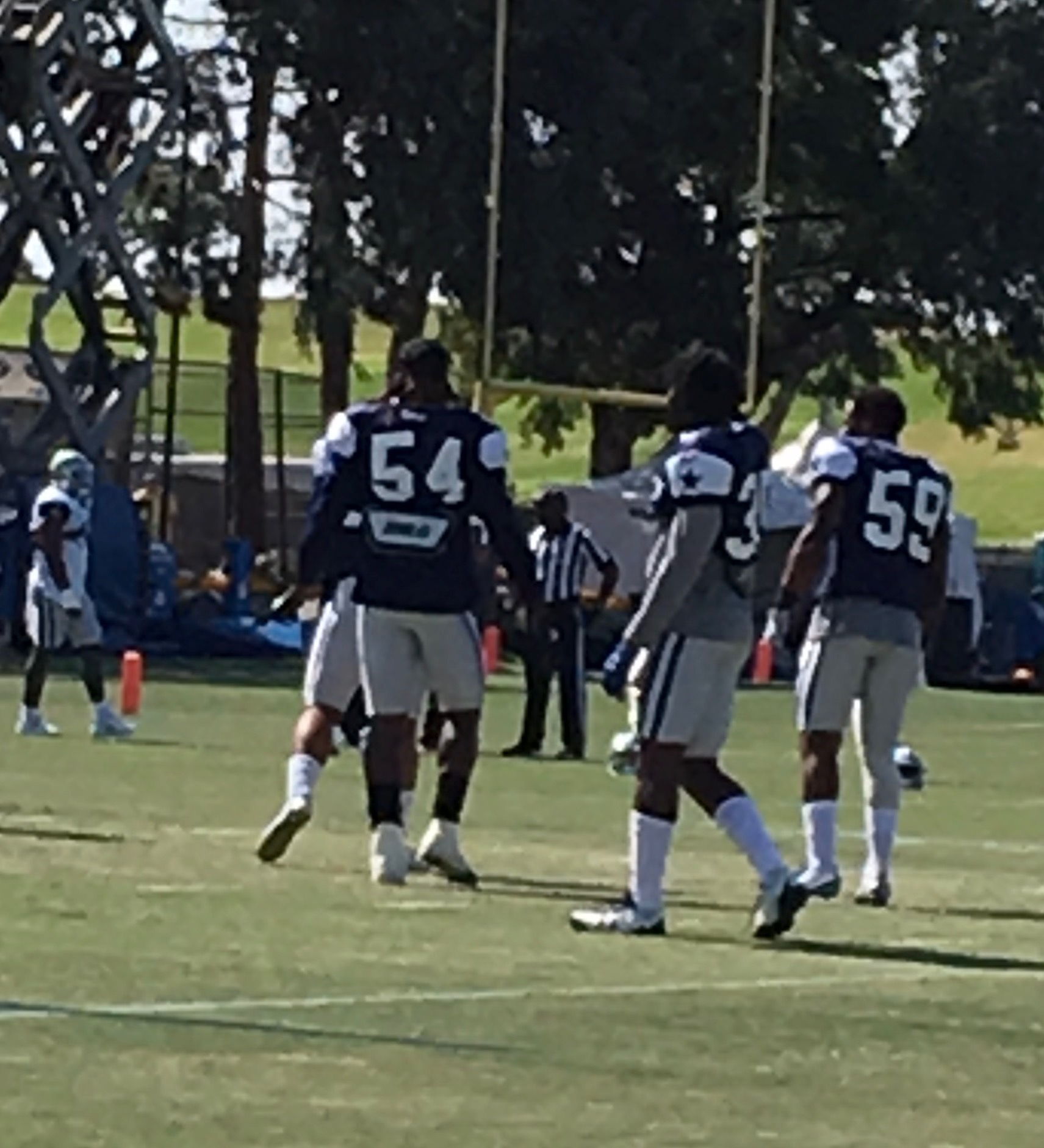 During our days at the Oxnard training camp, we were fortunate to watch Jaylon get snaps with the 1's while Sean Lee was sidelined. The first week of August he was getting limited snaps in his return to real football and those were with the 2's. The teams approach was to work him back in slowly and now three weeks later, he's primed to start on Saturday night against the Colts.
Here are a few short video's that amount to about 15 of his snaps from training camp. You get to see him as he works himself back into shape and get game ready. What we've seen over the three weeks is a player who's playing faster here in week three. Most plays we see him in coverage and in one, taking on blockers on a running play. Just gives you a feel for where he started, a baseline, if you will and here on Saturday night, you can see how far he's come, for yourself in just a few weeks. The last clip, last play, Jaylon read the pass over the middle and had Noah Brown teed up for a big hit. The three clips are roughly 30 seconds each. You may notice that you'll see him working on a blitz during our play. Then this week he gets a sack executing what he practiced the week before.
Appreciate how far he's come in his return from a horrific injury. He's exceeded the expectations of many and reports indicate that there's optimism that a nearly full regeneration of the nerve may be possible in roughly 4-6 months. As exciting as it was to see him out there, we had to come to the conclusion that he wasn't the best LB out there at this time. The biggest, yes, but he's got work to do. Anthony Hitchens isn't giving up his job anytime soon either. But watching things come together for him and hopefully returning to the level of play back at ND can be an exciting ride for him, his family,the team and the fans.
Just click and enjoy!
.@thejaylonsmith ends practice with a sack and his trademark celebration#CowboysCamp #DallasCowboys pic.twitter.com/GwwDxWuIIo

— Mike Leslie (@MikeLeslieWFAA) August 15, 2017