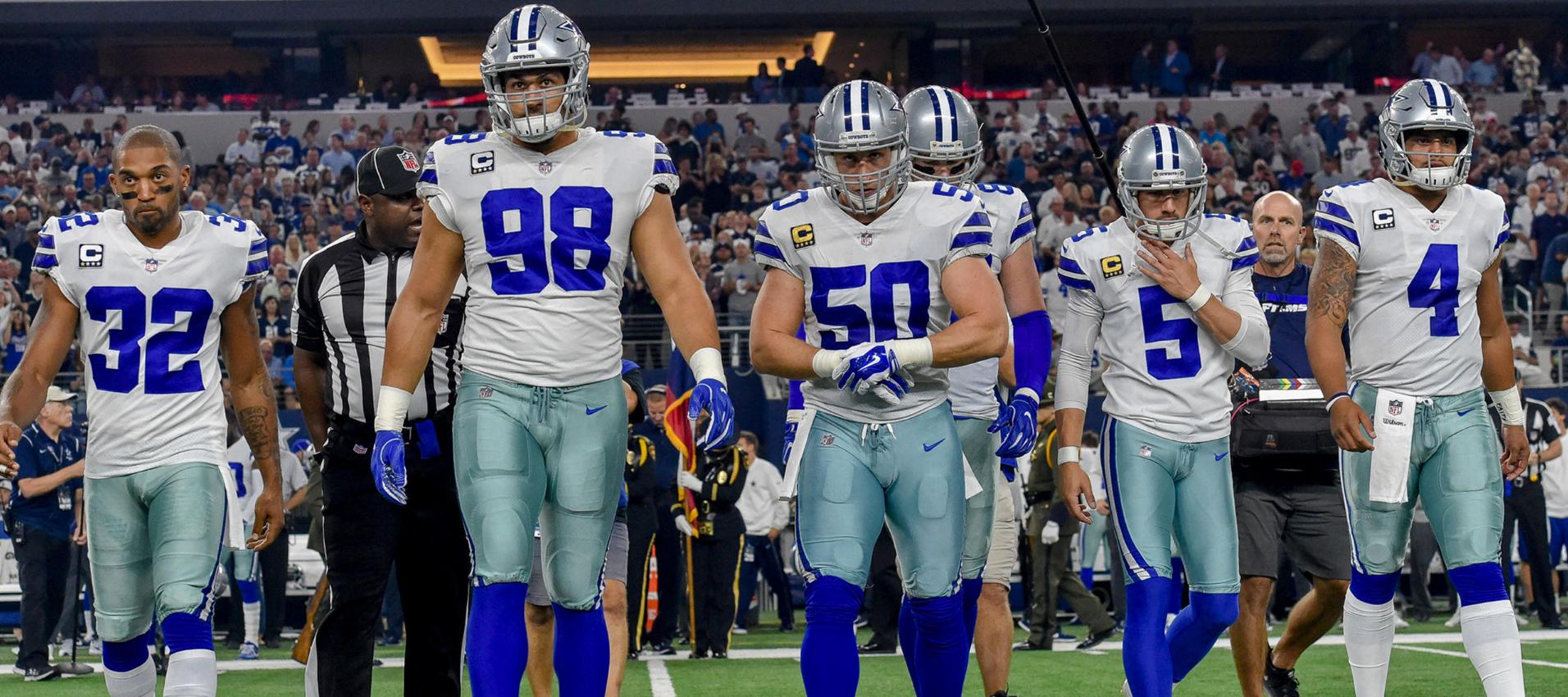 Football fans love their teams and players. Dallas fans often take it to a whole new level. When we have that elite player, one of the best at his position, fans live and die with those players. Ultimately, they are rewarded with the long term contract they've earned to that point in their career. But it also becomes an albatross for the team and something that I feel hampers the depth of the Cowboys, more times than not. First off, I'm all for a player getting that one deal that sets him and his family up for life. I don't like the way the NFL contracts are set up, such that if a player is injured or under performs that he's either cut or asked to take a cut in pay. But that's the way it is and the NFLPA has never been able to get that changed.
The cap for next season appears to be a little north of 168M with a likely bump coming with the annual announcement of that increase. Dallas's cap is based on the top 51 players (all teams are) and at the moment that amounts to 153M. Cowboys have 18M in cap space, which normally we'd say is really good for them. They've currently got 97M allocated to the offense and 52M to the defense, with 5.9M to the ST's. My concern has long been that we somehow have players that are top 2 or 3 at their position and the Cowboys are compelled to sign them to the top contract at their position. There's roughly 112M allocated to 13 players currently and realize there's also 13.7M in dead money. On one hand that leaves only 43M for the remaining 38 players. You may notice that two thirds of the remaining members of the roster are working on crumbs as you travel down the roster. Mind you the team signed Tyrun to about the most team friendly deal one could imagine and at a little over 10M a year for 10 years. Problem, is that they keep using his annual deal to find cap space and now he counts almost 18M against the cap in '18. They keep kicking "the can" down the road and it becomes a noose.
Now comes the tough part in the offseason, the task of signing key players and working the cap. At least the team starts with an 18M buffer, but that won't last but a few more weeks, at most. There are three key players that they are likely to deal with, if not actually sign. There's the best guard in the game, Zack Martin, though his rookie deal isn't up until after the season, the team wants to get him signed to a cap friendly deal. Not less, but cap friendly. That deal promises to be at the top of his position, likely something around 18M a year, which is where David DeCastro sits. Oops, there goes the room in the cap! Then we move onto the War Daddy of the Year, Demarcus Lawrence. The team has waited for four years to see him produce and finally healthy enough he produced. Now he'll be rewarded in one way or the other. If the team over looks his injury history with his back, then they'll sign him to a long term deal. When you consider that Olivier Vernon got 85M over 5 years, with far less production, what would be the numbers for DLAW? If they slow play things they may opt to tag him at around 17M. Oops that cap space was already gone with Zack, right! Now the third player in the teams mix is Anthony Hitchens. He's been a really solid player for the team and improved year by year. You're paying Sean Lee roughly 7M on a deal signed in 2013, so where does that put Hitch, five years later? I can see him signing for no less than 6M and up to about 9M/10M a year. Frankly, I don't think the Cowboys can sign him, there just won't be the cap space to do so. I view Hitch as a solid player, but not special. Would like to see him return but at what price? These are three of our best players, with Martin clearly tops at his position.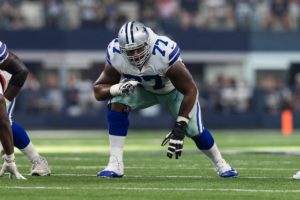 We love having the best players and keeping the nucleus of the squad together but in order to keep these two or three players its likely that other cuts will be coming to free up the money needed to sign them. That sounds like the only option they have. The main point here is that these big contracts have prevented getting those fill in/depth players that are desperately needed to step in when one of the starters is out injured for a game or two. Dallas barely missed out on the playoffs this year, they ultimately could have made it in with a victory over Atlanta. I'm sure many of you still are salty over that game as we watched "the Matadors" filling in for Tyrun Smith that game. We could have chimed in to yell "Ole" on every snap as we watched the left tackle debacle which allowed six sacks on the day. My concern is that there's little left on the cap to get a serviceable depth players, who when called upon doesn't get beat on seemingly every play. There are several positions that let us down this year and its something we see every year when the elite starters are out. The limited cap space prevents us from grabbing those mid level free agents, that are capable players, not great, but can fill important roles. That's something we've missed for years, getting top performances from the subs.  Cowboys will have some of the best of the best starters at their position, but at positions that they tend to avoid investing in they get hurt badly with the drop off. We're stuck with below average players as the back ups because of the limitations on the cap. Hard to have below average back ups and win games.  When you have this many high end players in Dallas, your season should find its way into the playoffs. That's the rub!
My take is that we have too many guys getting top dollar or are simply over paid. I love that Dallas is building the squad with their own draft picks. However, we aren't hitting it with depth players and I blame some of these big deals that eat up the cap space. Every year, 32 teams can look at players/contracts and they'll find bad ones in terms of value and the players production. In Dallas we have a player that I can say I never liked the deal they signed him to. Great guy, great in the locker room, but production has always been lacking. He was signed on his perceived upside, which has never materialized. He'd be a fine back up, a nice rotational player but nowhere near the cost of his current deal. His contract is so bad and yet they've never approached him to take less. The cap hit to cut him has been so steep that they keep him around rather than take on the dead money. Makes some sense but only accentuates the bind they're in with his deal. I don't like to see "my Cowboys" get released, but we also want to win and its a talent acquisition league. Get better or get run over! Hard to win when you have seriously bad deals on the books and can't afford nice mid value players in positions of need. You need those bridge players as they call them. Teams that are successful, almost every year have one or two free agents that come through for them.
It's not that the team hasn't tried the last few years but just have not had any good luck with their pick ups. Thornton, Paea & Nolan Carroll, quickly come to mind. Frankly I never was high on Thornton nor Paea. Carroll, I felt was serviceable in that back up role and he clearly had nothing left in the tank. These three recent failures make you want to go with the draft solely, but having experienced players is of great value too. I just see us using too much of the cap space on a handful of players, leaving the bulk of the roster with too many below average players. When you look at the Atlanta game and realize that a simply average DE whipped the fill in players so bad, that it ruined any chance of winning that game and getting into the playoffs. Your season, our season, officially ended that day, all because they can't afford a simply average, yet capable offensive tackle.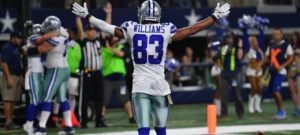 In order to shore up the wide receiver position last year they resigned Terrance to a deal at roughly 4M per for four years. He's never been a quality #2 to be honest. With Dez being doubled as much as he has been, Witten or Cole getting their share of bracket or double coverage, you'd like to think that maybe TW could get some separation and do some damage. Happens once a year at most, never consistent. If he were the #3 WR he'd be fine to have around. Again, a below average player at his position eating up cap space, disturbs/concerns me.
Just too many elite players at their position getting top shelf dollars with little or nothing left to bolster the roster. Have you ever considered this issue? What are your thoughts about it? The Cowboys have some of the best of the best, but only make the playoffs two out of the last five years.