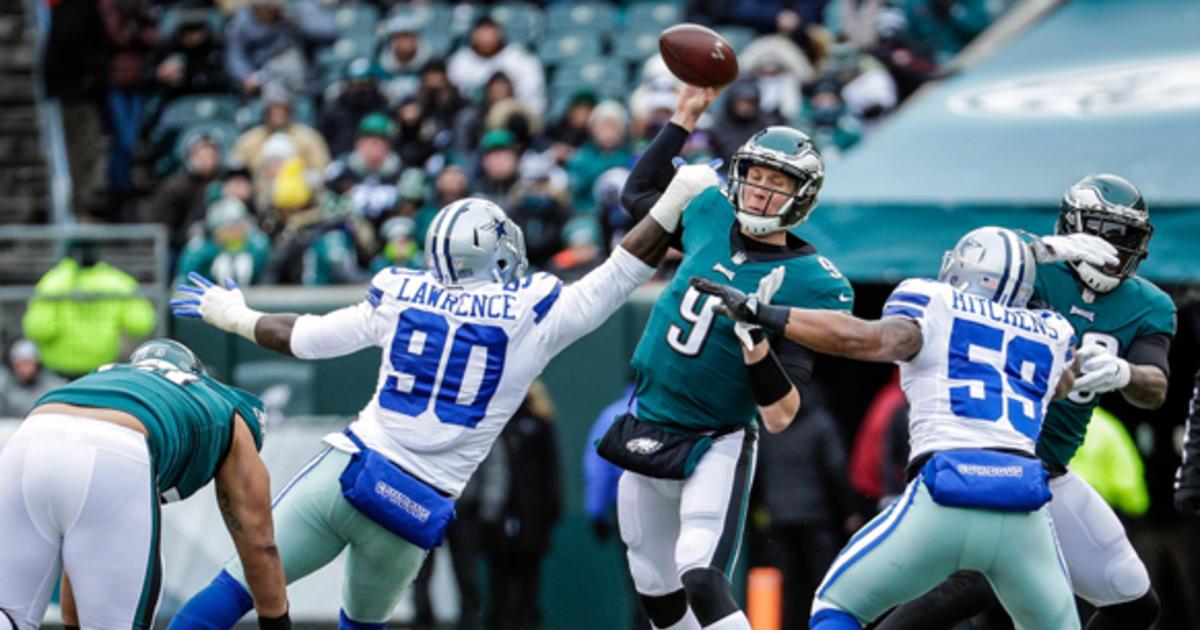 There's not a whole lot to write about today's duel in Philly, as it wasn't much of a game. Frankly it was a downright snoozer for the most part. Yet there were things I was pleased with, I'll get to that later. There are those who'll knock the win against a few starters and back ups. But you can only play the guys across from you. So is it better to win versus the men out there or to have lost to the seconds? Think you feel empty now, think how you'd have felt had they lost to the scrub beanies, as we called them once upon a time. There was nothing pretty about this one offensively. They did move the ball at times but stalled time after time as the half ended, the way it started with the scoreboard reading 0-0. We were treated to Byron Bell seemingly holding almost every play to start the game and those calls effectively snuffed out drives. Thought it was Atlanta all over again! Dak & Dez connected on a 52 yard connection, a rarity this year, only to be called back. How many of you said, "that figures" or "ya gotta be kidding me" or something similar? We all saw the hold, but just kind of the story of our season.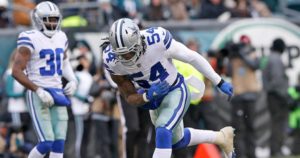 What you have to like from this game is the play of the Cowboys defense, particularly the secondary, who did an excellent job. The back end has been improving and carrying an air of confidence back there that we haven't seen in quite some time. Their third string QB completed 82% on 19 of 23 but only 134 yards, which is less than 5 yards per attempt. Means that virtually everything was underneath and first downs weren't often the result. He took what we gave him and that was squat! There were tackles made by the likes of Lee, Smith & Brown that were critical in preventing big plays and killing drives. We really have to be pleased with the defense in the month of December, which only gave up 48 points in four games. That's all of 12 points pre game. Oh but wait, there was a pick 6 amongst those, so the D was even more stingy with only 42 points allowed. Even better!!!!
You want to win games and Super Bowls, well, focus on the defense! Take your fascination away from the offense for a moment, they'll improve & get back towards our expectations. Too many elite level players on offense not to improve next year. Its all about the defense and they're improving game by game. A few new additions next year can be special for a unit needing playmakers out there on that side of the ball. Did you all see that play by Jaylon Smith bringing down the ball carrier for a 5 yard loss. He shot through the hole in a flash, sniffed out the play and blew that play up. Those are the types of things to look forward to! Or the quickness of Jourdan Lewis coming up to make the tackle of little or no gain. Xavier Woods, reading a slant and under cutting it to get the turnover on downs. Those are the newbies, while the ole guard, Sean Lee blew up play after play. Who's better than him when a team wants to run a screen against us? Or how about Chido's first INT, when he saw no one underneath in his zone so he eased down field and the pass was an easy one to haul in for him. Anthony Brown, who was having some struggles earlier this season, stepped in and played really well in this game. This is what I'm excited about, as the possibilities are there for a significant improvement defensively. Till my final breath, No D, No Rings!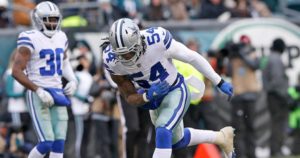 Something I always come back to were my coaching days in Pop Warner. In my first year in summer camp our offense was looking awful and my defensive unit was grumbling that we couldn't win with how bad the offense was playing. I told them, "if the other team can't score, we can't lose"! Several of the bulbs were a tad dim, but it finally hit them. They started hooting and hollering and got psyched up that they were good enough to win no matter the offense. Well that's where Dallas needs to get to and I feel is moving in that direction. Oh, I'd make a few moves, perhaps a few that wouldn't be too popular. But the NFL is a cruel business and sad to lose players that are Cowboys family to us. Players I'd move on from, or who are under performing their contracts, requiring adjustments, but they are Cowboy family and will be forever! In the NFL, you can't stand pat, you must improve or you get left in the dust. Expect new players and losing a few that you've invested your support with and that hurts to see them go, in ways, few can understand. The offense needs a few tweaks and the defense needs a few special players. If they can get the defense to move from mid level to top shelf, then we can look towards the playoffs with expectations that reach for the sky.
The final game produced a 9 – 7 record, a lot like kissing your sister as we used to say. Nothing exciting about it and that's how I'll sum up this game and the season. We all expected more out of this year, considering how terrific things went last year with rookies paving the way. There were reasons for those expectations, all legit, but the bubble has burst. So now what? I've seen the opponents for next year and in looking at that list, I wasn't feeling great about the projections. But you know what, thats 7 months away from camp, a near eternity from the start of free agency & the draft. Those things will all help mold the 2018 version of "our" team. We don't know who'll be moving on, who'll be staying, who will or won't be resigned. Each year you add about 12-15, all new players to your roster. Everyone has a spring in their step and great hope. That's what we'll all be looking for in the new year.
There will be many topics to touch on during the offseason as we reflect on the season. Let's look at what some of those could be? I just wrote on the Dez chatter on Friday, but may have to revisit that when the dogs are barking, after all someone has to give it a rationale and logically view! I've heard the questions about Garrett, Linehan and Marinelli. I'll share my thoughts on them, two of them I'm high on, while one of them, I'm not. A real look at the players themselves with my special ratings of Elite, Above Average, Simply Average and Below Average. If you have topics you'd like to see discussed, comment, tweet or direct message and we'd be happy to share our thoughts with you.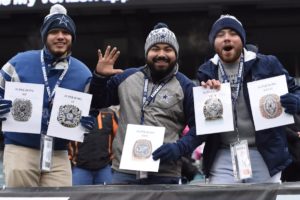 My glass is more than half full and I'll be all in for year 56 as a Dallas Cowboys fan! Care to join me & "my" boys in Philly?
God Bless and Happy New Year to all!