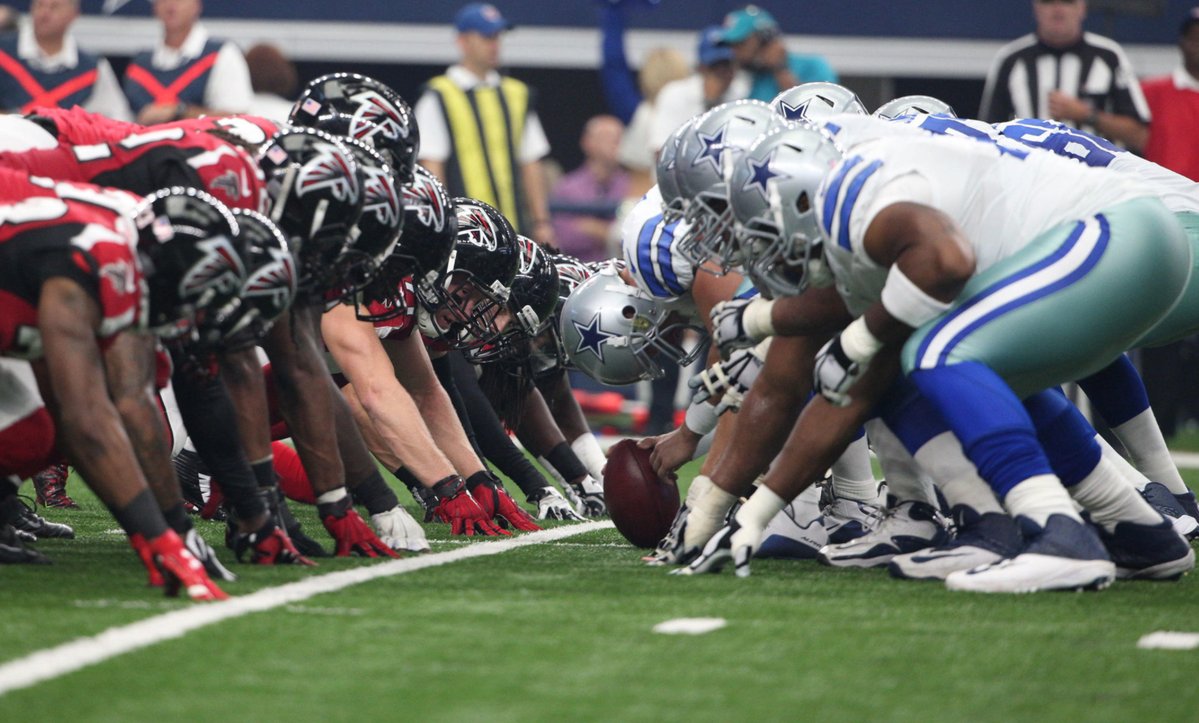 Another week, another must win! The Boys are on a three game roll and they are going to have to scratch & claw to get this win in Atlanta. Last weeks "statement game" will mean virtually nothing if the team boards the plane back to Dallas without a "W". Nor can they look ahead to the Eagles game. Also factor in that this is a game against an NFC opponent that needs this game to fight back into playoff contention themselves. Expect them to be playing for their playoff lives in this game too. Or is that devastating second half embarrassment still crippling their season? Same personnel for the most part and individually many fine players. No matter, two teams will face off for their playoff lives. Don't see anyone making it in with a 9-7 record at the moment. May need the right 10 wins to get the final spot too!
The news came in on Thursday afternoon that Zeke was denied a stay in his hearing. Its been a most bizarre situation which has become more the legaleze of all that centers around Article 46 of the CBA, than innocence or guilt or any semblance of fairness. Now there's no doubt that Zeke is out for at least a few weeks with the next court date on December 1st. As of now, his return would be for the Seattle game.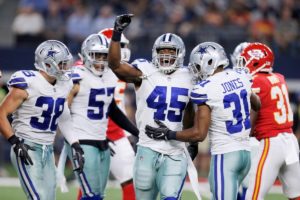 Fortunately, the Cowboys have quality RB's behind Zeke and Alfred can do really well behind the zone scheme. McFadden does his best in man blocking and Smith says, just give me the ball! We must be reasonable as I've said previously, it could take a few possessions or more for them to get in sync as a new group on a regular basis. I've been watching the All 22 and Zeke just gets in position, shows the patience then hits the hole. Will another guy rush the hole before the blocks are in place?
It's looking like Tyrun is out of the game with a groin injury, which puts Chaz Green in his place. Provided Chaz can stay healthy prior to the coin flip. or does he injure himself getting on the plane? Have to make Bell active just in case Green doesn't survive the coin flip! Don't get me wrong, Green's pretty good, just can't stay healthy.
Many of the key's to the game don't really change week to week given the make up of the Cowboys.  Without Zeke, I'm sensing its the defense that has to repeat their performance from last week to have a chance to win this game. Its the defense that has to bring home the victory. I've said it many times, if you want any chance to win on the road, then you absolutely have to pack your defense!
There's a slight concern I have with Dez's injury. Here on Friday, he practiced. Dez says he's good to go, but until we all see him out there and running strong routes, its got to be a concern. We know we're without All Pro, Ezekiel Elliott. It's likely we're without All Pro, Tyrun Smith. If its up to Dez he's in, but its Britt's call. It could mean three All Pro's are out of this contest.  If these three men are out and the Boys pull out the win, you really have to accept that the team is pretty darn good! A deep 53 ……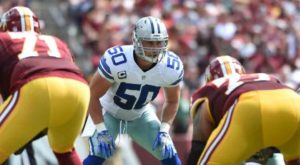 Let's get to those keys:
Absolutely have to control their running game led by Davonta Freeman. Sean Lee & Hitch have to repeat their work from the KC game. Need outstanding tackling again this week. Limit has to be about 85 yards on the ground.
Julio Jones is in my top two WR's in the game, but we must limit his damage to about 85 yards. Hopefully those yards are unproductive one's.
Key to control their running game so that the middle of the field doesn't get over exposed. Play action can give easy pitch and catch plays with the zones not covered at correct depths.
I'm not a fan of Matt Ryan and who can forget how he spit the bit in the Super Bowl. I felt bad after that play at the end of the first half, then I was thinking about the debacle that Matty Ice endured in the second half of the SB. Our bonehead play wasn't nearly as devastating. The team got over that in about 60 minutes, real time. Atlanta still appears hung over! Matty Ice, well he's struggling this year without Shanahan and there's pressure on him for the decline of their offense. 30 ppg last year, 21 ppg this year. They've thrown a little over 60% of the time and we need to have them do at least that. We can't have them running roughshod over us like the last match up, when we made Freeman look like an All Pro!
Our defense needs to squeeze Ryan in the pocket, tip a few balls and get a turnover or two from him. He doesn't like pressure, forget the Matty Ice garbage. He gets happy feet in a tight pocket.
We need 3-4 productive sacks, in other words, they have to be drive stoppers. Tough match ups, they have pretty good pass protecters in front of Ryan. DLaw needs to be disruptive!
Lewis, Brown & Scandrick have to come up big in this one!
Offensively, things will be different, but the running game must march on. They must maintain balance and get enough to keep the opportunities for manageable down & distances. Key critical!
Dez may be limited by this injury, but when he's in there, he must be productive. Are we asking Terrance to repeat his breakout game of last week?
Does Brice Butler have a reawakening being back home?
A Switzer sighting in the punt return game would be a great, maybe flip the field with a big return.
Dak needs to be a force in picking up yards with his feet. Might need to take off a few times to pick up some key first downs. He needs about 30-35 yards in this game, but whatever it takes to get 3 or 4 first downs.
Ou recent trips to the red zone Dallas has been extremely productive. Without Zeke that may slip and we'll have to attempt a few FG's. Oh, how I hate settling for three points. Be that as it may, Nugent better hit on his attempts. This could be a tighter game without Zeke, Tyrun and perhaps a limited Dez. A missed FG could cost us this game or a missed PAT, that we could be chasing all game long!
Conclusion: I see Dallas on the rise and Atlanta as the lost souls coming into this game. Not taking them lightly as their season hinges on this outcome as their 4-4. Here's their last four games. They lost to the Dolphins and Jay Cutler, do I need to say more? They only scored 7 points against New England who's defensively been a mess. They barely squeaked by the Jets, a real head scratcher there and lost to their division rivals from Carolina by 3. We're a very good road team more times than not. I'm not seeing us continuing our streak of 28 plus points per game, so we can't afford a missed FG in this contest. If Nugent keeps it clean, I see a narrow victory of 3 points or less.
This is a game where the coaches have to produce their best game of the year!